The Dream11 IPL is a month away, but most of the Rajasthan Royals boys have arrived in the United Arab Emirates (UAE) to get acclimatised to the conditions well in advance. The Indian contingent of the Royals had assembled in Mumbai over the last few days, as they completed the Covid-19 testing formalities before flying out to the UAE.
As you can see, the players were suited up in their PPEs, masks and gloves for the journey. Before they departed for the Mumbai airport, Sanju Samson, the most experienced and Akash Singh, the youngest Royals got together to cut a cake. However, staying true to their fitness, the players didn't eat any.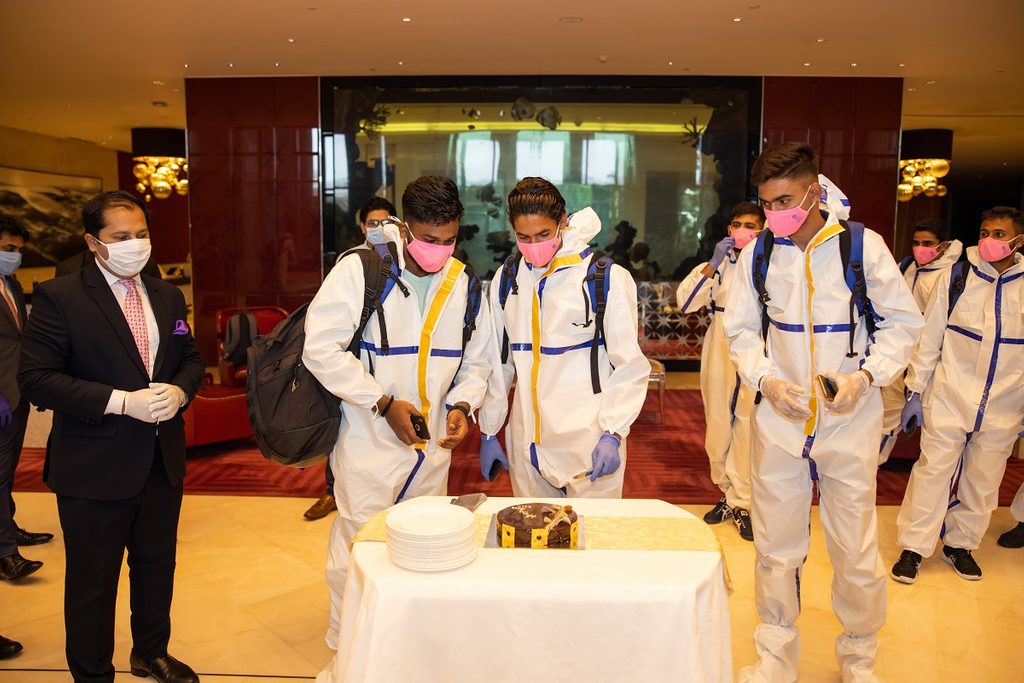 A few hours later, the boys landed in Dubai and went straight to the hotel. As per the Covid-19 protocols set by the BCCI, they will be quarantined in their rooms for 6 days before they can step out and take part in any form of training. Expect a lot of photos and clips of them training in the room during this period.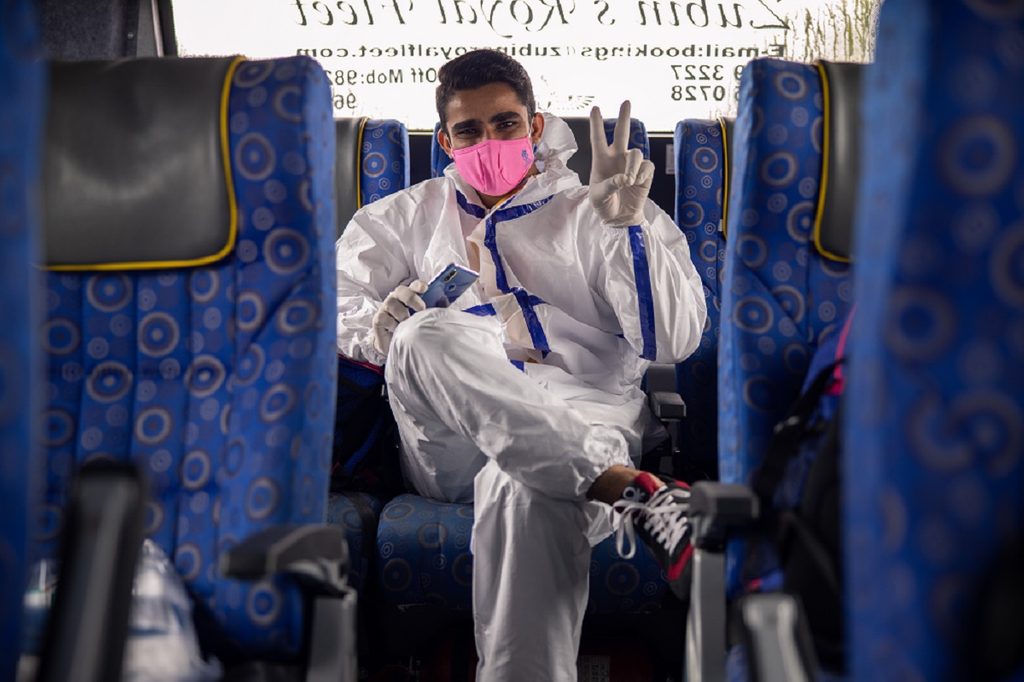 The hotel is part of the Rajasthan Royals bubble and the players can use the private beach once they have completed their room-quarantine. They also have a lush-green lawn to their disposal. Be rest assured you'll see a lot of it during the season. We can't wait to see the boys train together as a unit real soon. The international boys will join the team in September, some of them right after the England vs Australia limited overs series.