Rajasthan Royals are no strangers to the position they are currently in. Sitting at number 7 in the points table, they have 5 more games to play. And as Andrew McDonald rightly pointed out after our loss against RCB – the equation is simple from here on; we need to win all 5 games. We meet Chennai Super Kings, the first team we faced in this season. It seems like a while ago, when we beat CSK handsomely in Sharjah. We will certainly have to beat them again to stay alive in this competition.
Plot:
Like the Royals, CSK have had their fair share of troubles & struggles in this season. The only difference between the two sides is that this is a somewhat unfamiliar territory for Dhoni's men. They've made the Playoffs in each of the 12 seasons till date, and this could be the first time they don't make it to the top 4.
Both teams lost their previous games due to some last-minute hitting by the opposition. For CSK, it was Axar Patel's sixes off Jadeja in the final over, and for RR, it was an ABD massacre. The batting has improved for both of them over the matches, and a settled line-up seems to be in place. After many surprises, Rajasthan Royals sent Robin Uthappa up as an opener, alongside Ben Stoes, and he rewarded the decision immediately.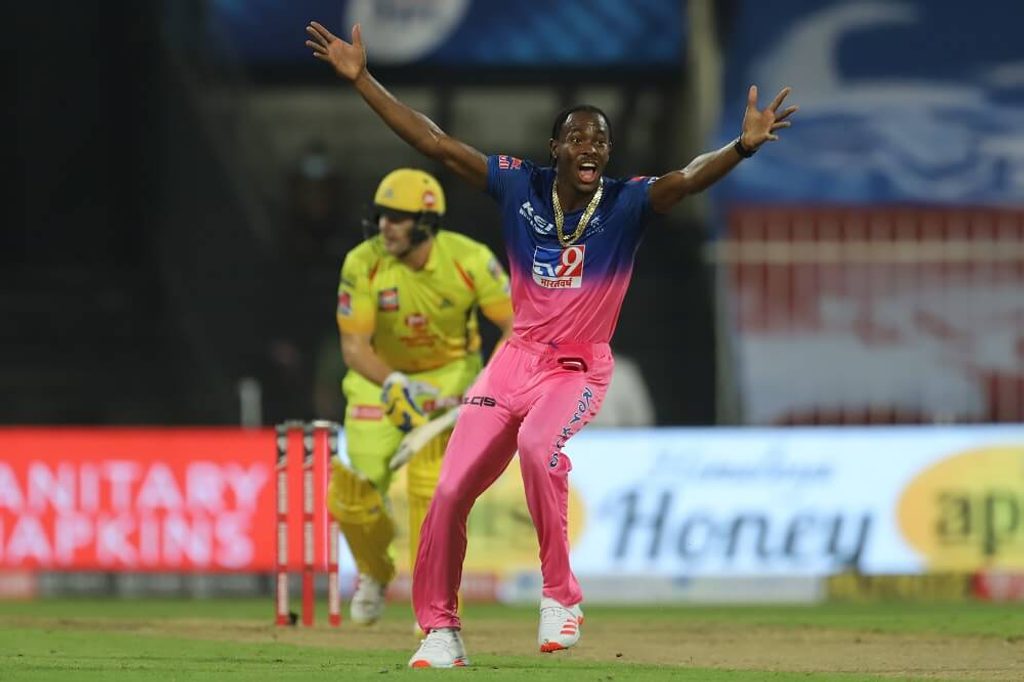 Chennai's bowling has been pretty lean on strength this season. With the Royals getting their batting on the right path, they will back themselves to either set a target or chase one against CSK. Jofra Archer is the most likely threat for CSK's in-form top order that has the likes of Watson & du Plessis. It will be interesting to see if they persist with Sam Curran as an opener.
Stage:
Sheikh Zayed Stadium, Abu Dhabi
Abu Dhabi hasn't really been a favourable ground for the Royals this season. In 2014, they won all their games here though. It is that fortune and skill that RR will look to put on display when they walk out this time. The pitch here, like the other two venues, has started to wear & tear too. The team with the most attacking spinners could have an edge at this venue.
Acts:
Jofra Archer vs MS Dhoni
This face-off hasn't really made headlines yet. Jofra is in the peak of his career, while Dhoni's career is in its twilight phase. However, that doesn't take away anything from the experienced pro. Jofra will be more than happy to dish out his lethal bouncers to Dhoni if he bowls to him. How he will tackle those is left to be seen.
Ben Stokes vs Deepak Chahar
Ben Stokes has enough time to get his eye in and play a big knock for the Royals. He will have to contend with Deepak Chahar's early swing though. The CSK pacer can move the ball both ways, and Stokes may have to use a measured approach early on before he can start playing his flamboyant strokes.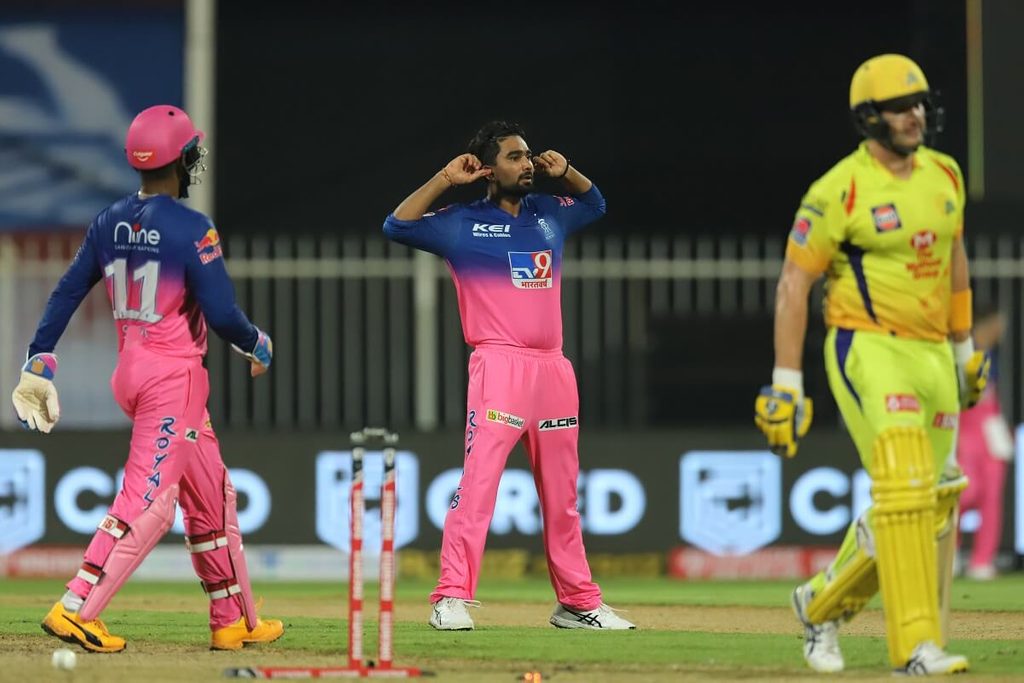 Rahul Tewatita vs Shane Watson
Tewatia is not the usual leggie, who flights the ball. His leggies are skiddy and can surprise batsman at times. Watson found out when he went for his go-to shot – the pull, against a flat Tewatia delivery in Sharjah. The ball skidded on to hit his pad and rolled on to the stumps. Can Tewatia pull something similar off against Watto this time too?
Rajasthan Royals & Chennai Super Kings can't afford to lose games from this position. This itself can make the battle very fierce and evenly balanced. Winning the small moments of the game becomes very vital at this stage of the league. What the Royals will be looking for, is a collective effort from everyone on the field. Batsmen, bowlers & fielders will be vying to give more than their 100% with so much at stake.