14 April 2013. A young Rajasthan Royals wicket-keeper batsman made his IPL debut. A fortnight later, playing his second match, this Kerala boy scored 63 runs off 41 balls against RCB and won the game for the team.The then 18-year-old not only earned the Player of the Match trophy but also became the youngest player to score a half century in the IPL, a record later broken by another Rajasthan Royals batsman - Riyan Parag. Samson soon became an integral part of the team and the mainstay of the batting lineup. Season after season, he kept impressing with his performances and enthralling the fans with some breathtaking innings. Now, when he walks out on a cricket field in the Royals pink & blue jersey next, it would be as the leader of the group. Meet our new captain - Sanju Samson.
They say there are lots of things going on in a captain's mind. We managed to take a peek and see what's cooking in there.
Q. You start IPL 2021 as the Rajasthan Royals captain. How different are the emotions and excitement levels coming into this season?
Yes, I am very much looking forward to leading the Royals. Definitely, a lot of different thoughts are going through my mind, but I would like to keep it simple. I am happy to take on this role.
Q. You have been a part of the Royals family for a long time. At any point, did you feel you will be taking up the leadership role?
To be very honest, until last year, I never felt that I may possibly be the leader of the Royals.
Q. Who broke the news to you that you will be the skipper?
Our lead owner, Manoj Badale, told me that the franchise wants me to lead the team and asked me to take up this role.
Q. Fans are excited about watching you and Kumar Sangakkara work together. What is your first memory of Sanga?
My first memory of Sanga is definitely his cover drive and I loved his batting. This is a dream come true and it was very exciting to know that I will be working so closely with a legend like, Kumar Sangakkara.
Q. What are you looking forward to more: learning from Sanga, the legendary wicketkeeper-batsman, or Sanga, one of the great leaders in cricket?
Everything actually. If you look up to people like Rahul Dravid, Kumar Sangakkara, Mahela Jayawardene, or Ricky Ponting, they are legends of their time. Everyone was so evenly balanced and everything they did, it looked perfect. I am waiting to learn every side of Kumar Sangakkara in this IPL season.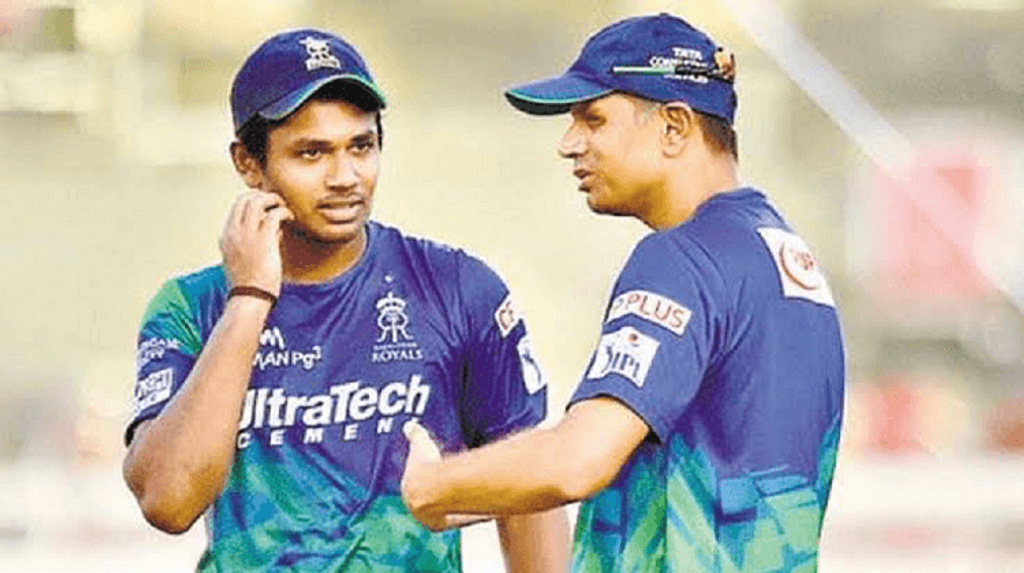 Q. Are you happy with the picks from this IPL Auction?
I think our team management did a fantastic job in the auction and we got almost every player we wanted. Each and every player's role is going to be crucial in this season.
Q. And what do you think about the addition of the two young Indian quicks, Chetan Sakariya and Kuldip Yadav, in the squad?
We picked Kuldip Yadav and Chetan Sakariya from the trials in our Nagpur Academy and we are excited to see how they perform in the IPL. They should be grateful that they are playing their first season with the Rajasthan Royals. Many players who have made their debut with the Royals have done really well. I wish them the best.
Q. Popular fan question… How does Sanju Samson switch off or find his me-time?
I really like to have fun with my friends - talk and laugh with them and make fun of them too. I have some good friends within the Rajasthan Royals team as well. When I'm alone or In my room, I like to read books and watch movies.
Q. Favourite movie you watched since the last IPL?
There weren't many movies that released since the last IPL, but I watched Drishyam 2 in Malayalam, Mohanlal sir's movie; I really enjoyed it.
Q. Anyone who follows you on social media knows that you love your time in the gym. What's your favourite part of your workout routine?
I love doing upper body, shoulder and arms workout.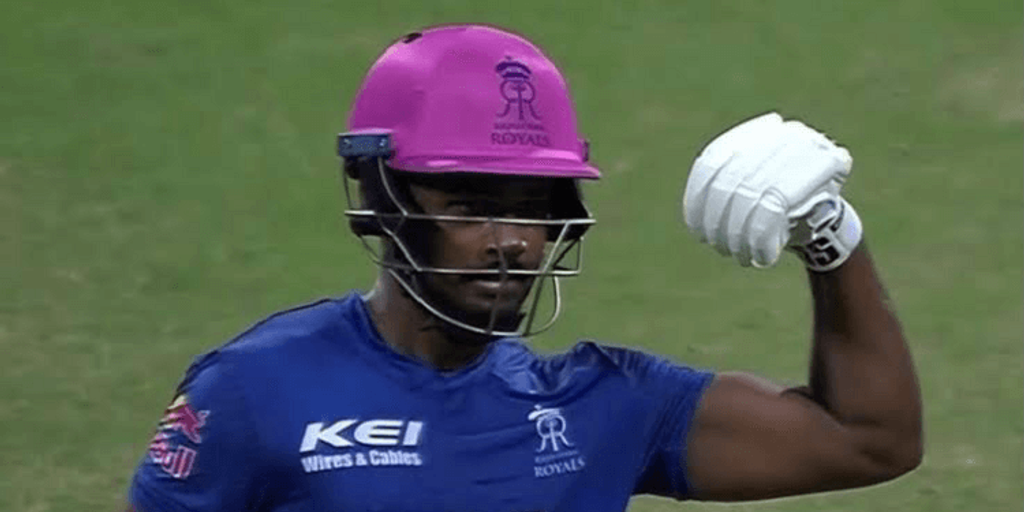 Q. And what does your workout music playlist look like?
My workout playlist is a combination of songs from different languages - Tamil, Malayalam, English and Punjabi.
Q. How did you pick up Punjabi? Any favourite words or sentences from the language?
I enjoy spending time with people from Punjab. They are naturally happy people and they love having fun. That's how I got to learn a few Punjabi words. "Parwah nahin karni" is my favourite Punjabi sentence.
Q. You come across as a calm and composed person and you are often compared to MS Dhoni. Would you like being called 'Captain Cool 2.0'?
I don't think anyone can be like MS Dhoni. I would like to be myself. Sanju Samson will be good enough.
Q. Any message for the fans before the season begins?
I would like to thank each and every fan out there for supporting our team and being with us no matter what. I'll make sure that we play some good cricket for you guys and bring a smile on your faces. Thanks a lot guys!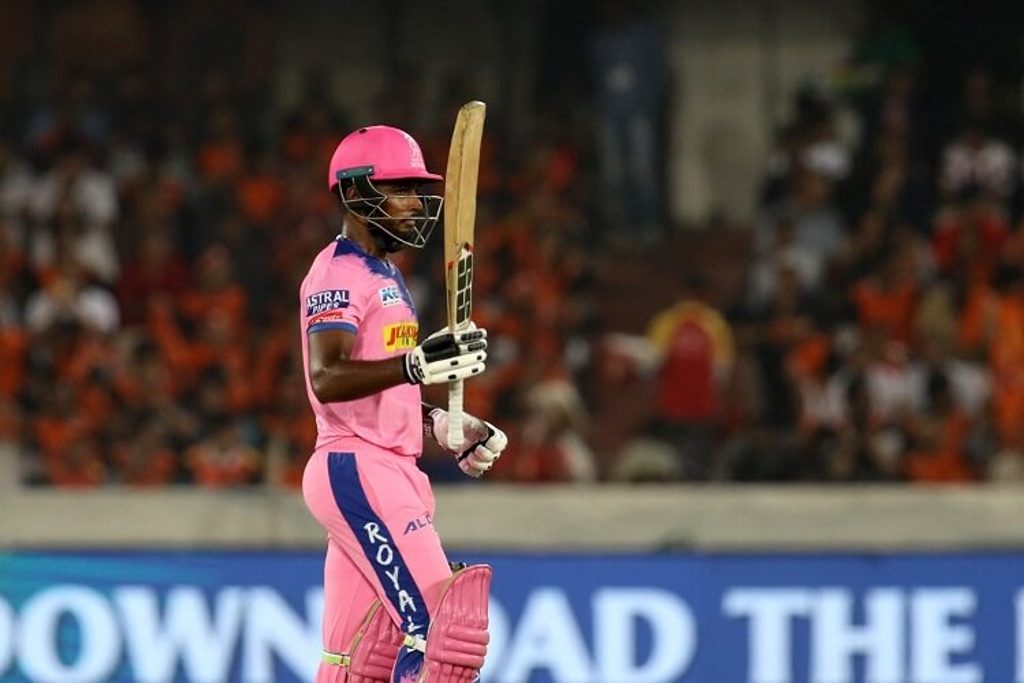 From a young boy making his debut in 2013 to being named the captain of the side ahead of the 2021 season, Sanju Samson's journey in the Rajasthan Royals colours has been delightful to witness. By now, we are all aware of Sanju's prowess as a batsman. Dependability, consistency, elegance and big-hitting abilities, he possesses every skill and quality you can ask for from a batsman in T20 cricket. Now it's time to see how our boy goes in this new role. We wish him the best for the season and would hope to see him lead the team to our second IPL trophy.