"Agar main select hota hoon toh RR ke liye acha karne ki puri koshish karunga (If I'm selected, I'll try my best to do well for Rajasthan Royals)".
Among the 100-plus players present at the Royals' pre-auction IPL trials in December 2021 was a 25-year-old right-arm fast bowler from Madhya Pradesh waiting in anticipation. This was his third attempt at getting into the IPL. He had the dream, he had the belief, he had the performances to back him. And now, he had the attention of the Royals think tank.
After impressing the likes of Kumar Sangakkara (Director of Cricket & Head Coach) and Zubin Bharucha (Strategy, Development & Performance Director) with his fiery pace, Kuldeep only hoped his efforts bore fruit this time around. Fast forward to Day 2 of the IPL 2022 mega auction in Bengaluru, that glimmer of hope had turned into reality. The Royals had picked him without hesitation.
It was during the 2021-22 Syed Mushtaq Ali Trophy that Kuldeep was first noticed by the Royals skipper Sanju Samson. Madhya Pradesh and Kerala were playing against each other when Samson's eyes fell on the young gun steaming in from the opposition camp. Little did he know that a few months later, he'd be handing the ball and his team's fate to the same youngster in a tense IPL game, entrusting him with the deciding over. Sanju's conviction and Kuldeep's steely nerves in that last over against LSG's Marcus Stoinis made it a memorable debut for the pacer, as the Royals clinched a thriller at Mumbai's Wankhede Stadium.
"I was nervous from the moment I found out that I was going to make my debut. I spent most of my time in my room, listening to music and just being by myself. On the day of the match, I was excited and nervous at the same time, right from getting on the team bus till we reached the stadium. I was hoping we would get to bowl first (laughs) so I could start bowling immediately. I had never played in front of such a huge crowd. Yuzi bhai (Yuzvendra Chahal) came to me and asked me what my plan was. I told him I'll only know after I bowl the first ball. And once I did, all the nervousness went away and I started feeling confident," he says in an exclusive conversation, recalling the night of his IPL debut.
Lucknow needed 15 runs to win in that final over, in what was turning out to be a potboiler of a contest. The stage was set for Kuldeep, who had six balls to become an overnight hero for the Royals. His moment of glory was finally here. A golden opportunity to bowl his team to victory. But what was going on inside the debutant's mind when his captain threw the ball to him at the end of the 19th over?
"I knew that if I executed my plans to perfection, I'd be successful. The idea was not to bowl any extras in that over, not to try anything new and just stick to my usual plans. Sanju came to me and told me to bowl the way I do in domestic cricket. He backed my skills and told me not to worry about the result and just go for it," he recollects.
As it turned out, Kuldeep bowled three consecutive dot balls to Stoinis, full and outside off. Clearly, he had a plan against the Aussie, and he had executed it to perfection.
Before Kuldeep set foot into the IPL, the Rewa district of Madhya Pradesh had seen only one cricketer making it to the big stage. Naturally, it was a proud moment for the humble Sen family, when their son's hard work had paid off when he joined the Royals. His father, who runs a small hair salon back home, couldn't believe the day had finally come. After all, he had spent Kuldeep's entire childhood scolding him for playing cricket.
"From where I belong, only Ishwar bhaiyya (Ishwar Pandey) had played in the IPL until now. So people here had a lot of expectations from me and supported me at all times. I gave many trials, but nothing seemed to work out. When I got a call-up for the Rajasthan Royals trials, I had a job offer in Gwalior at the C&AG office, where another trial was waiting for me. I went to Nagpur first and did my best to impress Sanga sir and Zubin sir. They were happy with the way I bowled, so I was hopeful things would work out for me," he says.
You could see how much this chance meant to Kuldeep when he celebrated his maiden IPL wicket by pointing to the Royals logo on his jersey.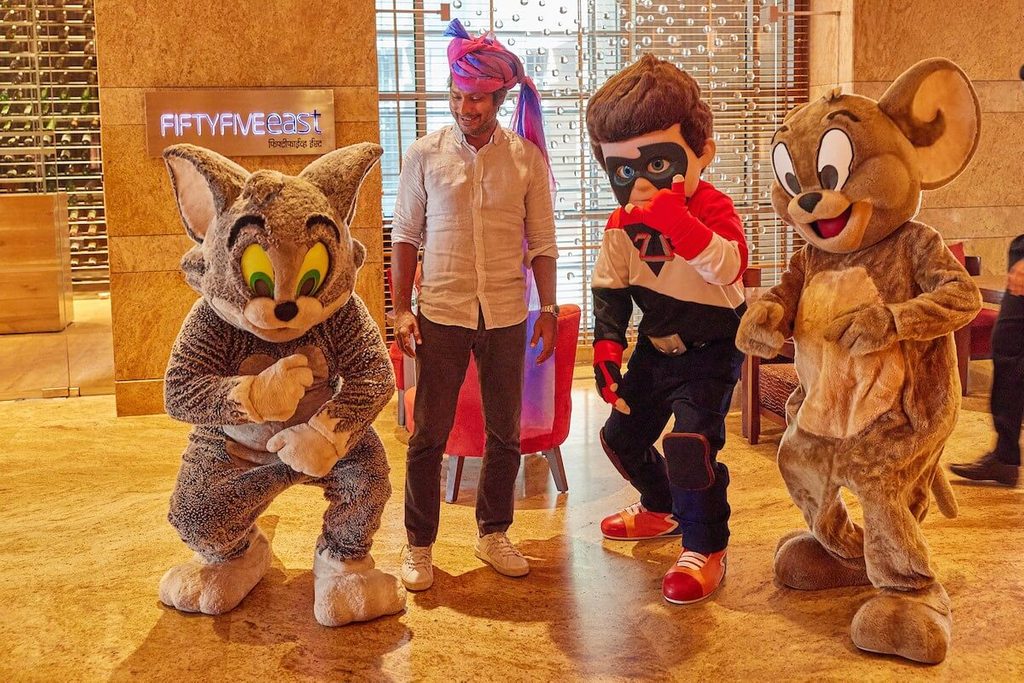 "I felt proud after taking my first wicket. I was trying to get into the IPL for years and it was disappointing not to get in. But Rajasthan Royals showed faith in me and made it happen, first at the trials, then at the auction and now by giving me an opportunity to play. The post-wicket celebration was my way of thanking the franchise."
A video clip posted on the Royals' official social media account will tell you that Kuldeep has been a fan of Sanju and Jos Buttler's batting for a long time. It was one of the many reasons he was excited to be part of the franchise. Today, he rubs shoulders with them in the same dressing room, has the trust of his captain, has earned the nickname 'Champion' from Jos, and has found his teacher in Lasith Malinga. The pacer is often spotted spending time with the Royals Fast Bowling Coach at the nets, soaking in every bit of guidance and relentlessly working on improving his craft.
"He (Malinga) is someone who keeps it simple and tells me to use my strength instead of dwelling on my weakness. I'm working on improving my yorkers and slower ones. When we're practising, I keep asking Boulty (Trent Boult) and Malinga sir how they would bowl in certain situations. Then I imagine myself in the same situation and think about what I can do. Having such experienced professionals in the coaching setup helps a lot. Every day is full of learning for me."
It was no surprise then, to see Malinga showering praise on Kuldeep on his Twitter profile.
Highly impressed with the calmness and composure shown by Kuldeep while bowling the all important final over of yesterday's game. Well done young man!👏 @rajasthanroyals #RRvLSG #IPL2022 pic.twitter.com/kM8ErhhRNo

— Lasith Malinga (@malinga_ninety9) April 11, 2022
Shy, unassuming, yet confident and always ready to put in the hard yards, Kuldeep is living his dream, which has only just begun. From surviving on waived off fees and funded cricket kits to now being part of a ferocious pace attack at the Royals - his journey has been an inspiring one - not only for his teammates but also for the young and aspiring fast bowlers of our country. In only his first IPL match, he embraced the challenge of bowling a deciding final over, trusted his instincts, held his nerves against an experienced batter and more importantly, took his team to a crucial win.
Kuldeep's fastest ball of the match came in the 7th over - a blistering 146 kph yorker to Quinton de Kock. We asked him what his dream speed delivery was. The hint, he said, is in the username of his Instagram profile. You can find it here.
What would you like to read next? Tweet your suggestions to us at @rajasthanroyals or send them to me, @arey_yaar