It's tough for Royals fans to keep calm as the second half of IPL 2021 is knocking at the door. With just under a week to go for the action to begin, the Royals squad in Dubai is busy sweating it out in training every day.

So as we count down to our first game on 21st September, here are 10 reasons why we're looking forward to the Royals' second half of IPL 2021!

RR vs PBKS Take Two
Back in April, the two teams played each other in their first game of the season, and it turned out to be one of the season's top thrillers. Sanju Samson, making his debut as captain, scored a valiant century in a tormenting last-ball defeat that was a few metres away from being an incredible win. We face them in our first game of the second half of the season too, this time in Dubai – and we are expecting another cracker of a contest between two teams who regularly produce box-office entertainers.
Return of crowds
After one and a half seasons of no crowds at IPL venues, the return of fans at the stadiums in UAE -albeit not in full capacity- promises to take the world's most popular T20 league to the next level again. More remains to be seen around the protocols and rules accompanying their return, but it will be incredible to have them back. We've missed you!
More from Sanju Samson the captain
An excellent T20 batter, a brilliant mind, and a great team man clubbed into one - Sanju Samson is adored by one and all in the Royals camp. He's also grown more and more into the captaincy role, and if his rousing speech in training recently is anything to go by – we can expect to see a captain who's going for the kill.
Sanju is also someone who hasn't lost his authenticity in the new role, and has been consistent with the bat all through as well. With 277 runs in 7 matches, Sanju is currently topping our run charts this season – and we can't wait to see him lead RR from our current 5th place, to the playoffs.
Explosive Batters
Despite being set back by several injuries and availability issues in the camp, the coaching staff and management have been able to carve out a special squad for the second half of the tournament. There's rich talent across departments, but there's a lot of excitement around the batting, led by our captain himself. While we'll naturally miss the services of Jos Buttler and Ben Stokes, the new signings promise to a season full of batting fireworks. England's (returning) Liam Livingstone, New Zealand's Glenn Phillips, and West Indies' Evin Lewis are all capable of turning a game on its head all by themselves, but what's even better is that they've all been in destructive form going into the season.
Chetan's return from the big stage
23-year-old Chetan Sakariya, who has been an absolute revelation in IPL 2021, will be returning with bags of newfound confidence from his life-changing international debut in Sri Lanka. Chetan, who played all seven matches for us in the first half of the season, impressed one and all playing for Team India in July and could potentially come back to the IPL as an even better bowler than before.
Love story with Sharjah
The Royals started off their campaign in IPL 2020, which was held entirely in the UAE, with a convincing win against Chennai Super Kings in Sharjah, and went on to win their second game ('The Tewatia match') at the same venue a well. That resulted in a bit of a love affair between us and the historic stadium, which we can't wait to rekindle. Of the three matches we played in Sharjah last year, we emerged victorious in two with splendid batting performances. We are scheduled to play our final two matches of the league stage (October 5 and 7) there, and we're looking forward to showing Sharjah some love.
Iconic celebrations
Two of the most iconic celebrations in T20 cricket come together at the Royals in the UAE, as the No.1 ranked bowler in T20Is, Tabraiz Shamsi potentially joins hands with Riyan Parag. Shamsi, rightfully known as the 'magician', is known for his quirky wicket celebrations that include actual magic, cricket shoes among other things. Meanwhile, Royal favourite Riyan Parag, who's known for his trademark Bihu celebration, is capable of creating celebrations on the spot (No one can forget that selfie celebration with Tewatia in April!). This is a collab we're desperately waiting for!
IPL's highest bid player-Chris Morris
South African all-rounder Chris Morris was roped in by RR at this year's auction for a whopping Rs 16.25 crore, making him the most expensive player in the history of the league. With 14 wickets in 7 matches, averaging 16 and an impressive strike rate of 11.14 with the ball, Morris is the highest wicket-taker for the franchise at IPL 2021. He also won us a memorable game with the bat, when he finished off DC in style at the Wankhede. Moreover, his international experience is something that continues to help the youngsters in the camp. Well-rested after skipping the CPL, it's going to be exciting to see Morris, who is currently third in the overall wicket-takers list for the season, have another fine half-season.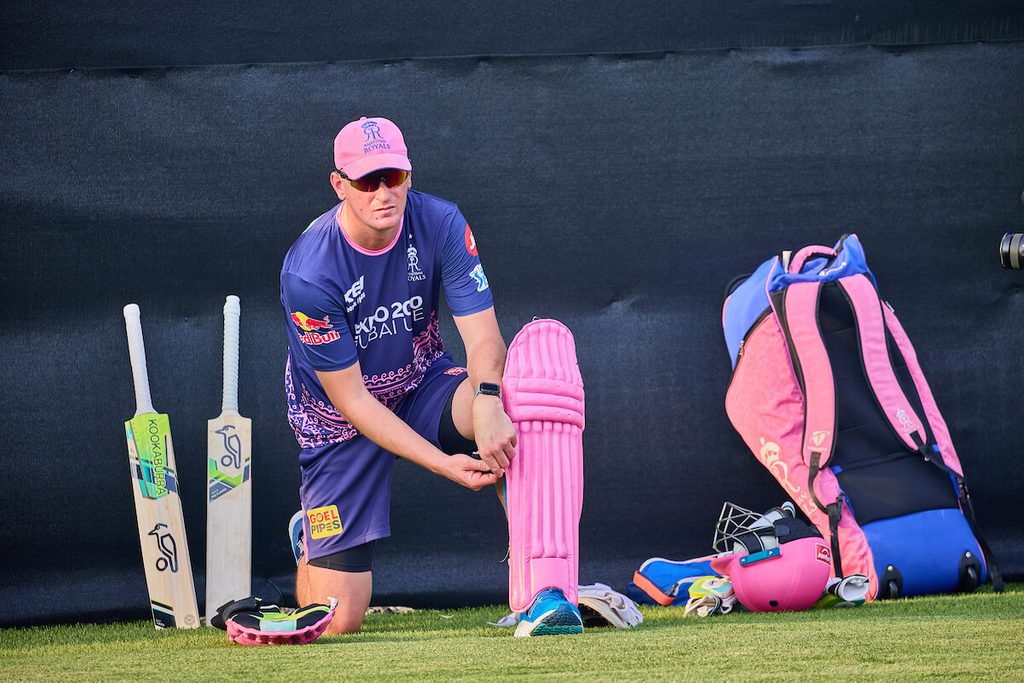 Sangakkara's post-match speeches
Our in-house legend and Director of Cricket Kumar Sangakkara is an inspiration through and through. In defeat and in victories, Sanga's dressing room speeches after every match have kept the players inspired and motivated ahead of their next battle. His rapport with Sanju is reassuring and has helped immensely in building camaraderie within the camp. Looking forward to more of those speeches, hopefully winning ones!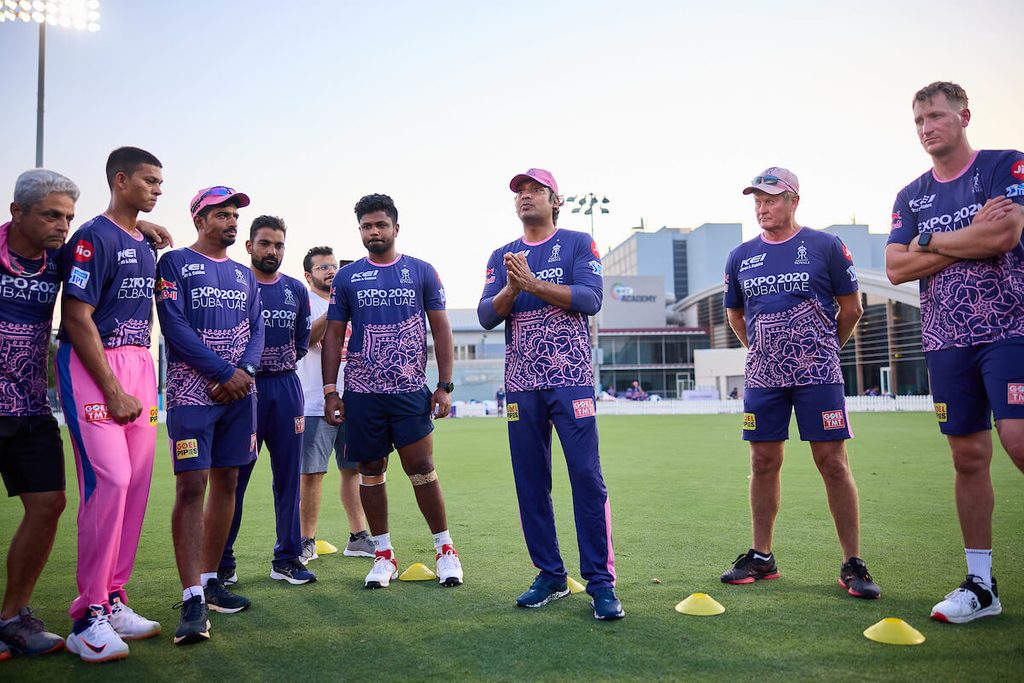 RR Admin
Last but not the least, we can't forget what every Royals fan is definitely looking forward to - the RR Admin. The person who's there for us in celebrations and in defeats. Bringing us the best from the camp, the funniest memes, and the most engaging tweets and posts across social media platforms. If tweeting was a sport, our admin would win a trophy every season!
What do you think of our team for the second half of the 2021 IPL season? Send in your views on Twitter at @rajasthanroyals or to me @cricketpun_duh