At Rajasthan Royals, our vision has always been to match talent with perfect opportunities and help them excel at their skill. We're truly blessed to have talent in our arsenal, covering all bases and departments. However, this talent we are talking about is extra special. Dhyani, the daughter of our very own fielding coach Dishant Yagnik is the up and coming sensation in the broadcast world. At only 10, Dhyani has seemed to exhibit immaculate pizzazz needed to be a revered presenter. Having started at the early age of four, Dhyani is a confident young girl with big future plans.
Dhyani started very young and still remembers her first anchoring stint. "I remember the first time when I was 4 years old. I did some anchoring for my school during the annual function. I don't remember any of the lines though."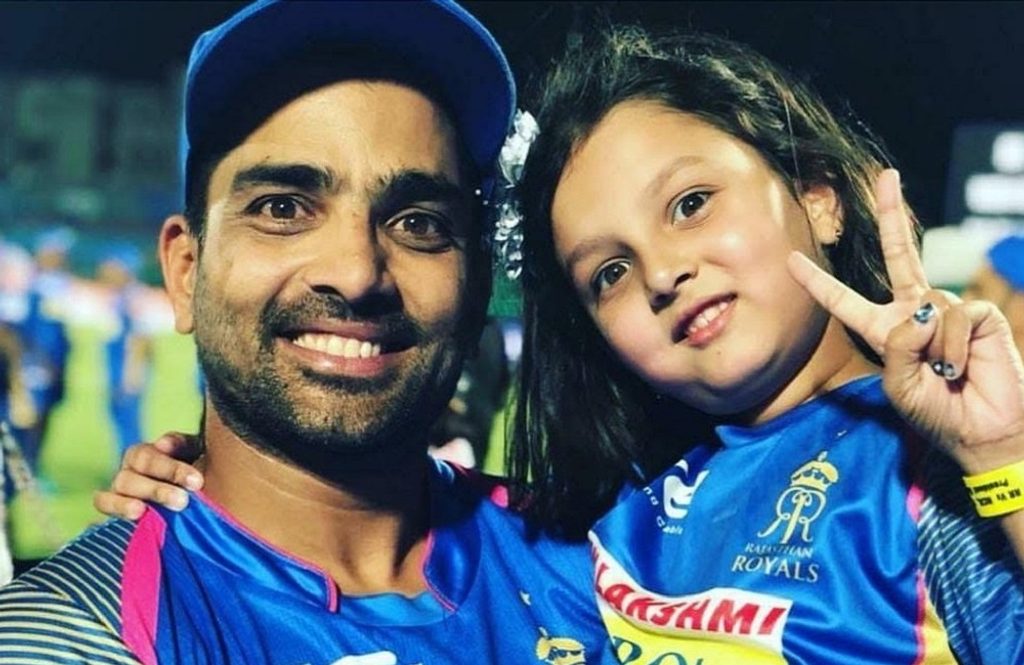 One of India's leading presenters is Dhyani's idol. "My idol is Mayanti Langer. She is just amazing and very confident at what she does. I started looking up to her when I was 7 years old while watching the IPL. I remember meeting her at least 9 or 10 times. She perhaps knows that I idolise her."
Her parents' support has been vital for her to pursue anchoring. They were very supportive of her right from the start. "They were quite happy. They were at the annual function too (when she was 4), and when I was speaking on the stage, they were showing me thumbs-up signs."
The unhinged flair of talking and presenting has already helped Dhyani claim multiple gold medals in debates in her school competitions. "I love taking part in English debates at school. I have won gold medals on two occasions as well. I remember the topics. When I was 9, I spoke on 'junk food vs healthy food'. A few years earlier, when I was 6, I spoke on 'should phones be allowed in school or not'.
Having exquisite on-camera skills, Dhyani has already set her sights on a future that would perfectly let her express herself and utilise her skills. "I would like to be a TV presenter or an actress in the future. I would also like to be a fashion designer because I'm often drawing deigns of clothes in my diary, and it is something that I really like to do."
When asked to pick one cricketer she would like to interview; her answer was as clear as they come. "My favourite cricketer is Virat Kohli and I would love to interview him." While she picked the Indian captain as her favourite, her love for Rajasthan Royals was strong too. "In the Royals team, I like everyone, but to pick some I would go with four players, Sanju Samson, Ben Stokes, Jaydev Unadkat, and Shreyas Gopal."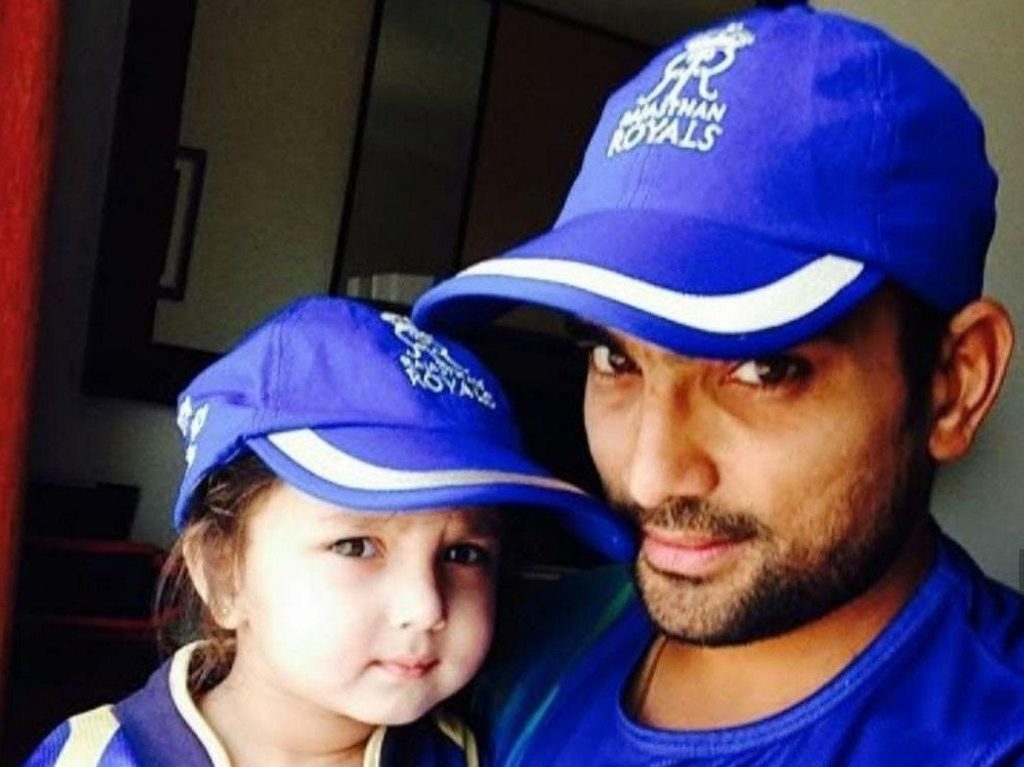 An absolute lover of the game, Dhyani uses old cricket matches as the perfect place to practise, learn, and develop her skills. "I often watch old cricket matches and listen to the commentary from that. I pick words and terms from that and practise with that. I also commentate on matches sometimes when I'm in the crowd."
Her wide range of vocabulary and a strong grip on language are brilliant to see at the raw age of ten. "Well, I watch videos of American kids on YouTube and have been watching it for three years. I watch vlogs and challenges on YouTube. I get some of my vocabulary and accent from them and also by reading and practising with a dictionary."
Being an avid cricket fan, one can only applaud her choices of matches she'd love to commentate on. "I would choose two matches. I have seen the highlights of the 2008 final between RR and CSK. RR won the final, and I love RR, so I would love to commentate on that. The second one would be RR vs CSK at Jaipur in 2018. I like that match more so because we wore Pink colour, which is my favourite colour." Two matches we're sure would have been the likely choices for a lot of the RR fans.
After her sensational Instagram videos, Dhyani featured on Star Sports Kids Connected series, a platform where she got a chance to portray her skills in front of numerous viewers. "I enjoyed a lot on Star Sports and had a wonderful experience. I enjoyed a lot doing commentary and was really happy to see myself on TV. I was really excited and happy to come on TV."
Having already entered the commentary frame at such a young age, Dhyani wanted more opportunities for kids to commentate during games and showcase their skills. "Yes, sure kids should be allowed to commentate for the whole match."
It was an absolute pleasure for us to chat with the expressive and talented Dhyani. We are exceptionally happy to see someone with the talent and confidence of Dhyani moving ahead with her passion at such a young age, and be an example for many girls across Rajasthan and India. We stand with her through the journey and will continue to back our young superstar. Whatever the field, we're sure Dhyani will excel given her confidence, preparation, and whole-hearted approach.