Rajasthan Royals are about to play their first game of the Dream11 IPL in Abu Dhabi, as they face Royal Challengers Bangalore. With a 3:30 PM start, this will be the first afternoon game of the season. Both teams sit on 4 points apiece and a win, albeit briefly, will instantly take them to the top of the points table. We have been unbeaten against RCB since 2018, a record we would like to take inspiration from, as we look to get back to winning ways.
Plot:
Steve Smith vs Virat Kohli – a battle that has been talked about extensively in Test cricket, but has its place in white-ball cricket too. Except for the runs scored in the IPL, both captains have similar numbers.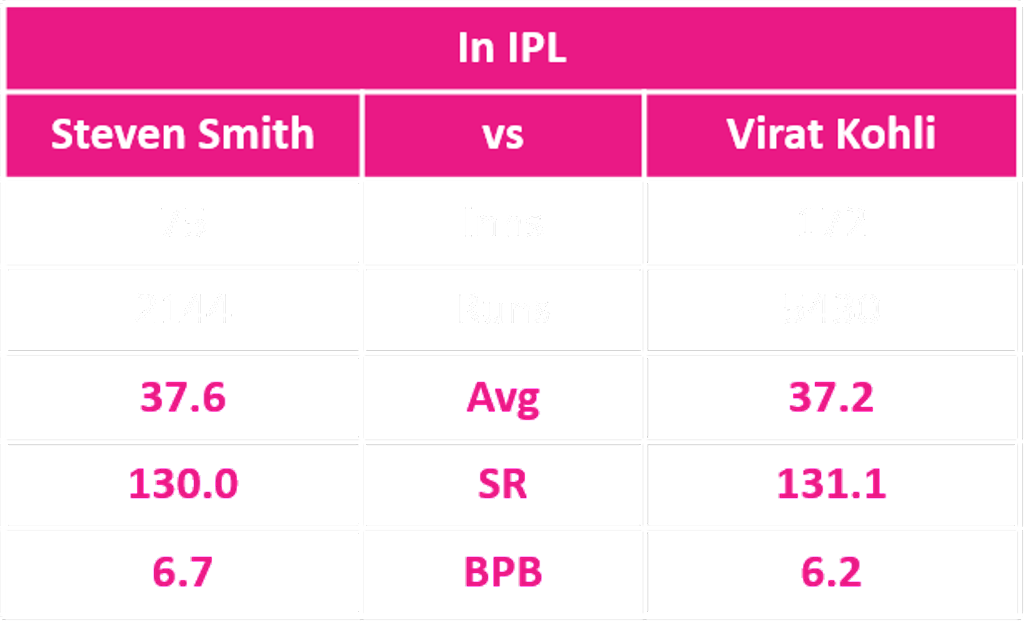 Smith has donned a new role this season for the Royals, opening the innings and found success immediately. Kohli, on the other hand, has struggled to find form in the league so far.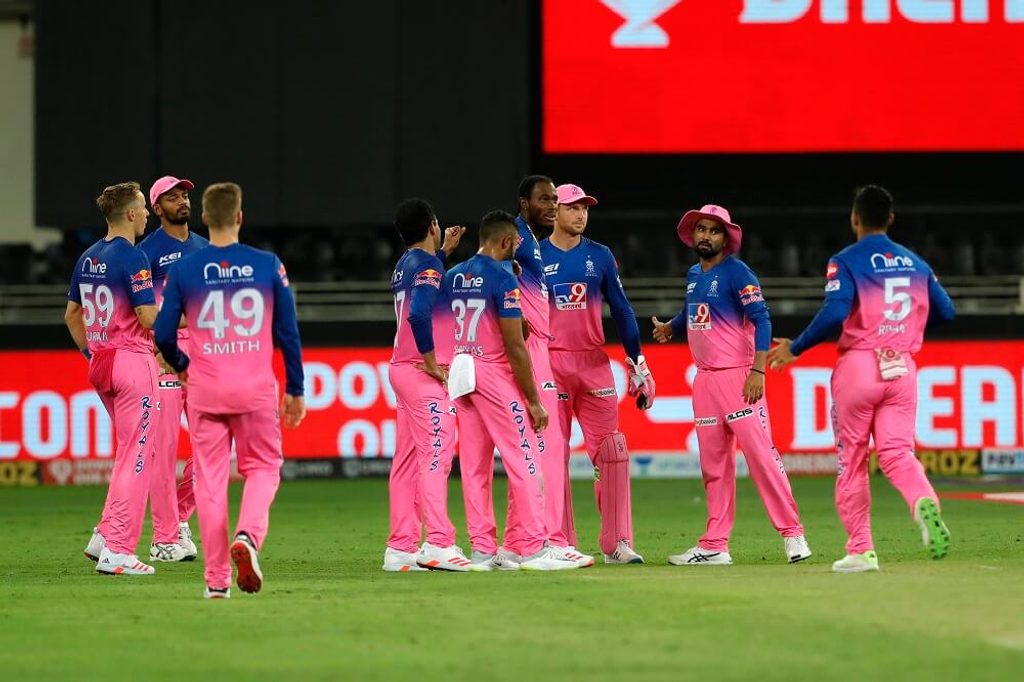 Rajasthan Royals are ahead in the overall head-to-head – winning 10 matches, while RCB have won 8. Since, 2018, we have beaten them thrice & one game ended up as no-result, the last one they played. However, that game was dominated by the Royals before rain came pouring down. Shreyas Gopal got a hat-trick & claimed three huge wickets – AB de Villiers, Kohli & Stoinis.
These are the two teams who finished 7th and 8th last season. RCB have been at the bottom of the points table for two straight years now. The good starts this year have them in good stead & the two sides will be oozing in confidence. The Royals had a tough outing against KKR in Dubai, but showed a lot of fight in the game. The team will be keen to make a strong comeback. RCB, on the other hand, are fresh off a resounding win in their Super Over against MI.
Stage:
Sheikh Zayed Stadium, Abu Dhabi
Another big ground, with sizeable boundaries. The surface here has been pretty even for both bowlers and batsmen. Experts have been predicting that this venue will have the lowest average totals among the 3 in this season. The good news for Rajasthan Royals though is, we've won all 3 games we played at the venue.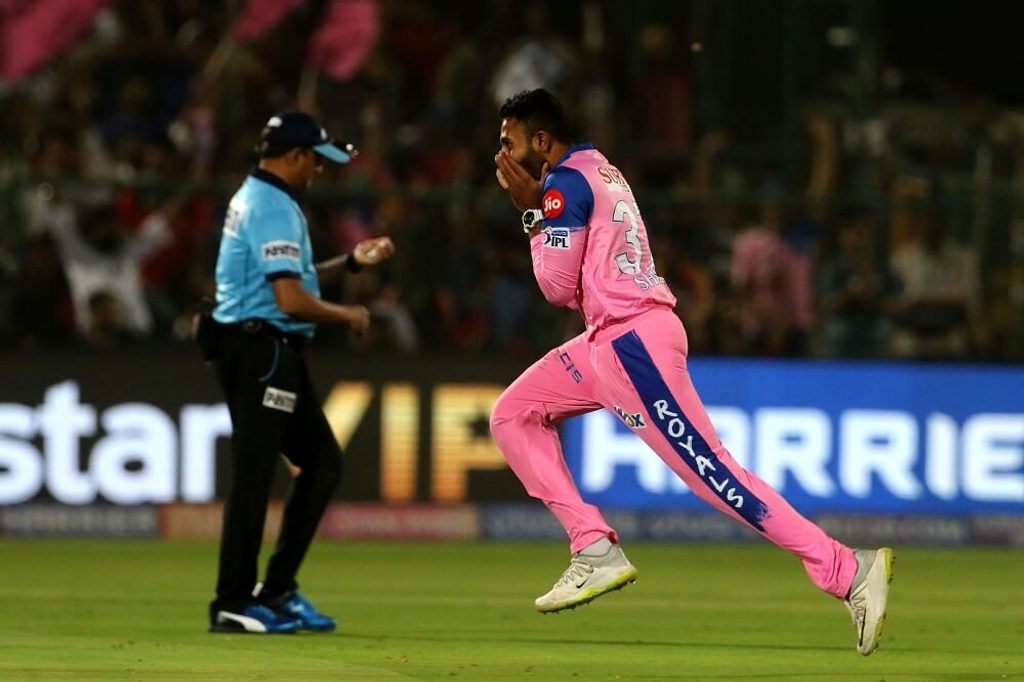 Acts:
Shreyas Gopal vs ABD & Kohli
This could easily pip the Smith vs Kohli conversations that commentators & experts may use as build-up in the pre-match shows. Shreyas has bowled to Kohli & de Villiers on 3 & 4 occasions, respectively. He has got them out on each of those. His googlies have been very deceptive and the duo have had troubled picking them against leg-spinners in general.
Steve Smith vs Yuzvendra Chahal
One of the most comfortable overseas batsmen against one of the most dangerous leg-spinners of the season! Well, this is something we all must look forward to. Chahal is a bowler who dares to flight the ball and entice batsmen to go for big hits. Smith is a batsman who is not shy to use his feet and loft spinners into gaps. A big ground will mean a lot of gap in the out-field for Smith to exploit.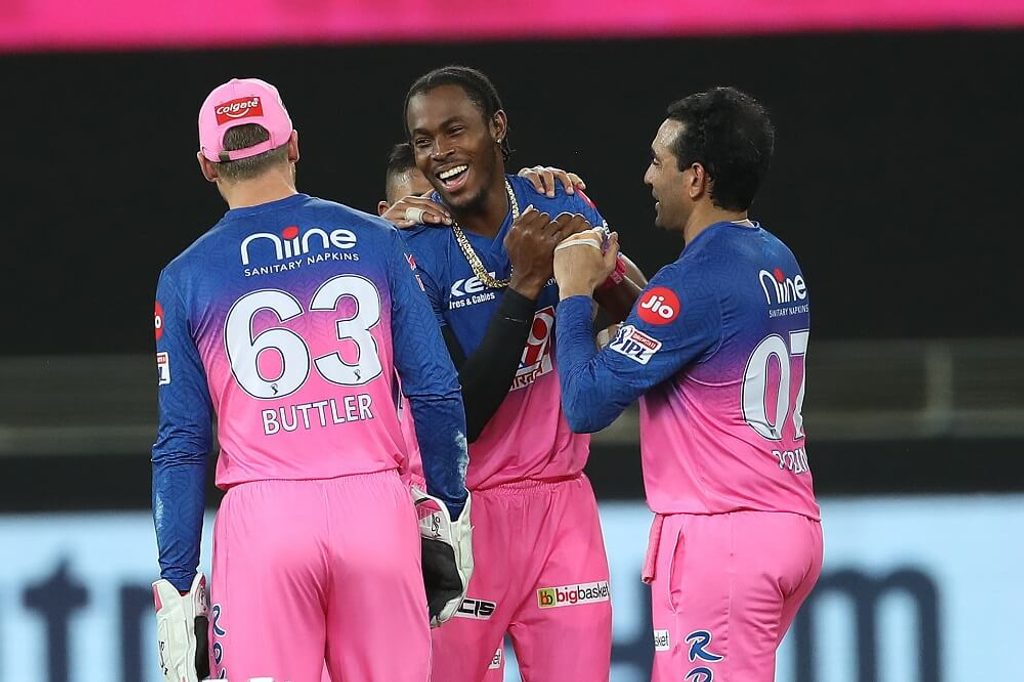 Jofra Archer vs Devdutt Padikkal
Padikkal has shown a lot of promise for RCB as an opener. In 3 games, he has scored 2 half-centuries and given solid starts. He will be tested against the raw pace that Archer will put him through. In the last game, Archer sent down the fastest ball of the tournament till date – 152.1 kph. It will be interesting to watch how the young batsman tackle these thunderbolts.
Both Rajasthan Royas & RCB are hungry teams, looking to stay consistently at the top of the table. We have been in the top 4 from our first game to the last. A win will cement that spot further. The winner will definitely go to the number 1 spot, at least till the completion of the second game. The weekend action begins with our boys taking the field in the afternoon, and they will be eager to make this our weekend