25 July 2021: VIVO IPL 2021, which was postponed in May due to the second wave of the pandemic in India, is all set to resume on 19th September in UAE. The three venues for the second half of the tournament will be Dubai, Abu Dhabi, and Sharjah, like IPL 2020.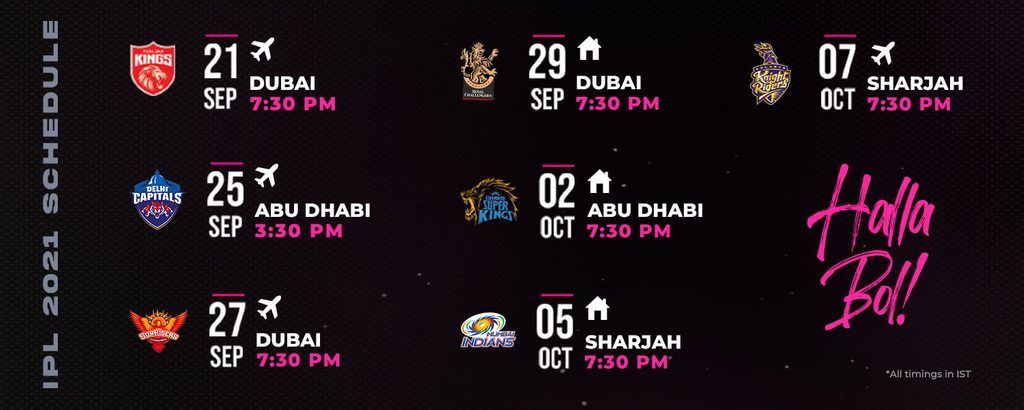 The Royals kick off against Punjab Kings two days later on the 21st. We faced Punjab in our opening game of the season in April, with skipper Sanju Samson scoring an unforgettable century. Our final league fixture will be against KKR (just as last season) on 7th October.
The remaining 31 matches of the season will be played across 27 days, with Chennai Super Kings taking on Mumbai Indians on the first day.
Currently 5th in the table with 3 wins in the bag, the Royals will play three games in Dubai, and two each at Abu Dhabi and Sharjah.
The quest for the 2021 title is back on. Halla Bol!