We couldn't have asked for a better start. A win against the 3-time IPL champions – we will take that any day. The Sharjah Cricket Stadium witnessed a few special performances by the Rajasthan Royals boys, with both bat and ball. The evening transitioned from fireworks off Samson's blade and a wonderful cameo by Archer at the end to Tewatia's lovely leggies and his celebrations. All in all, we outplayed the Super Kings in our IPL 2020 season opener.
First Innings
Powerplay:
We were put in by CSK after the toss was called right by MS Dhoni. 4 debutantes made their way into the Royals Xi – Yashasvi Jaiswal, Robin Uthappa, David Miller & Tom Curran. Another first was Steve Smith walking out as an opener for the first time in his T20 career, with Jaiswal in tow. We lost Jaiswal early to a miscued pull off Chahar. That got the most experienced Royals player, Sanju Samson to the middle.
A slow start in the Powerplay turned into a whirlwind as Samson took on Sam Curran and Deepak Chahar with a couple of sixes and boundaries. We ended the Powerplay on 54/1.
Middle Overs
Samson didn't stop! He unleashed a plethora of classic strikes off the CSK spinners onto the roof of the stadium. He started with 2 off Jadeja and 3 off Chawla in consecutive overs. Smith joined in by smashing a Chawla Free-Hit over cover-point for a maximum. The chachus kept attacking Chawla in his following over
Samson lost his wicket in the 12th over, mistiming a cut to Chahar at deep cover-point. He departed after scoring a breath-taking 32-ball 74 which contained 9 gigantic sies and a solitary 4. The ground was just too small for him to hit boundaries. The Smith-Sanju stand of 121 runs is the third highest by a Royals pair against CSK.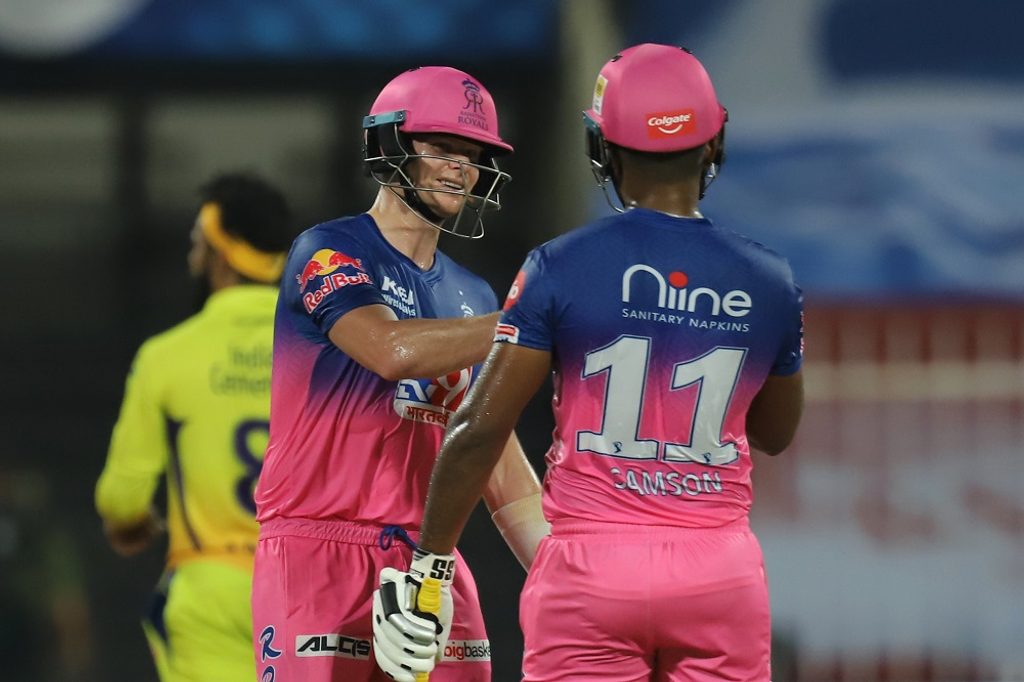 Miller walked in next, but was run out in an unfortunate manner as his bat got stuck on the turf while he dived to make his ground. It was a bitter-sweet moment as Smith got to his half-century on that very delivery. Uthappa came in for his first outing in pink and blue, but his stay was short, as he holed out in the deep on 5 in the 15th.
Last 5
A flurry of wickets left Smith somewhat stranded at the other end. The run-rate dipped a bit, as Tewatia and Parag fell in the 18th over, with the score on 177/6. With 2 overs remaining, it would take a magical finish to get close to the initially projected total of around 220.
The 19th was relatively quiet too, as our skipper departed for a 47-bal 69 with 4 fours and sixes apiece. Curran's boundary in the over helped us gather 9 runs in the over. It was up to Jofra at the other end to pull off something special with his bat. Jofra obliged!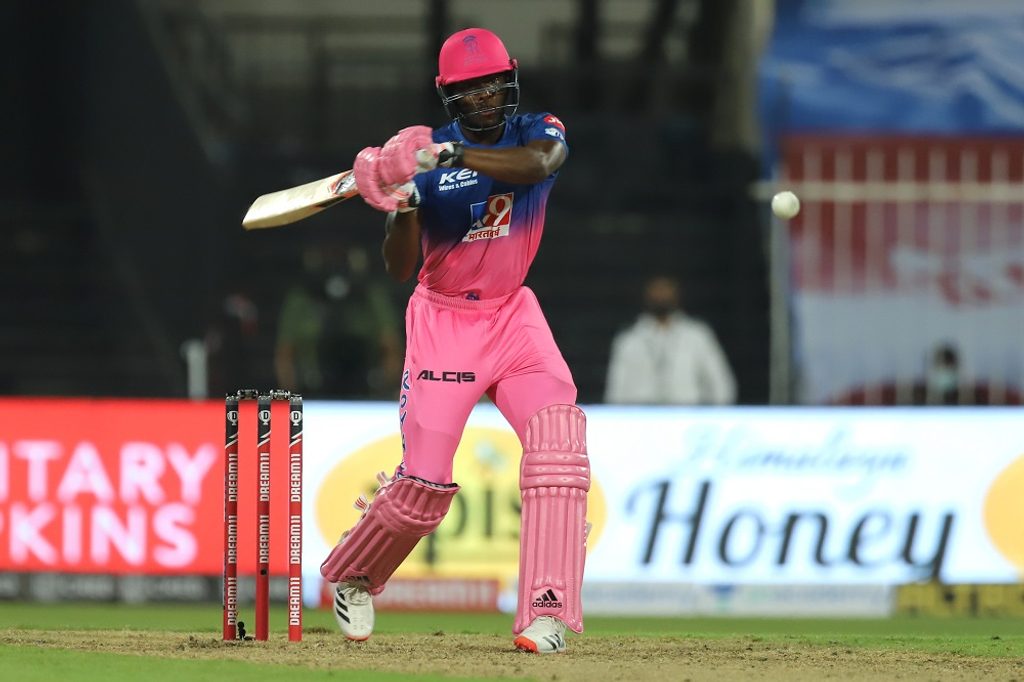 6, 6, 6NB, 6NB is how the final over started. And all of a sudden, the score read 212/7 after just 2 legitimate balls. Jofra couldn't get any more sixes, but we finished on a mammoth 216/7 off our 20 overs – a target, if chased, would be the highest successful run-chase in the IPL, breaking Rajasthan Royals' record from 2008.
Chase
Powerplay:
The Royals bowlers got underway with a couple of tight overs. Unadkat and Archer shared the new ball and conceded just 8 runs. Watson got stuck in with a few boundaries off the next 3 overs to give a boost to the run-rate. He was particularly severe on Tom Curran, carting him for 2 sixes and a four off consecutive deliveries in the final Powerplay over. While Watson was gong hard, Vijay struggled at the other end. CSK ended up on 53/0, one run lesser than what we had in our first 6.
Middle Overs
Tewatia turned the tide in our favour by getting rid of Watson right after the Powerplay. A skiddy delivery was inside-edged by Watto, and the ball ricocheted on to the stumps. We had our first opening with the ball. Gopal followed suit in the next over, by getting Gopal to miscue one to Curran at deep mid-wicket.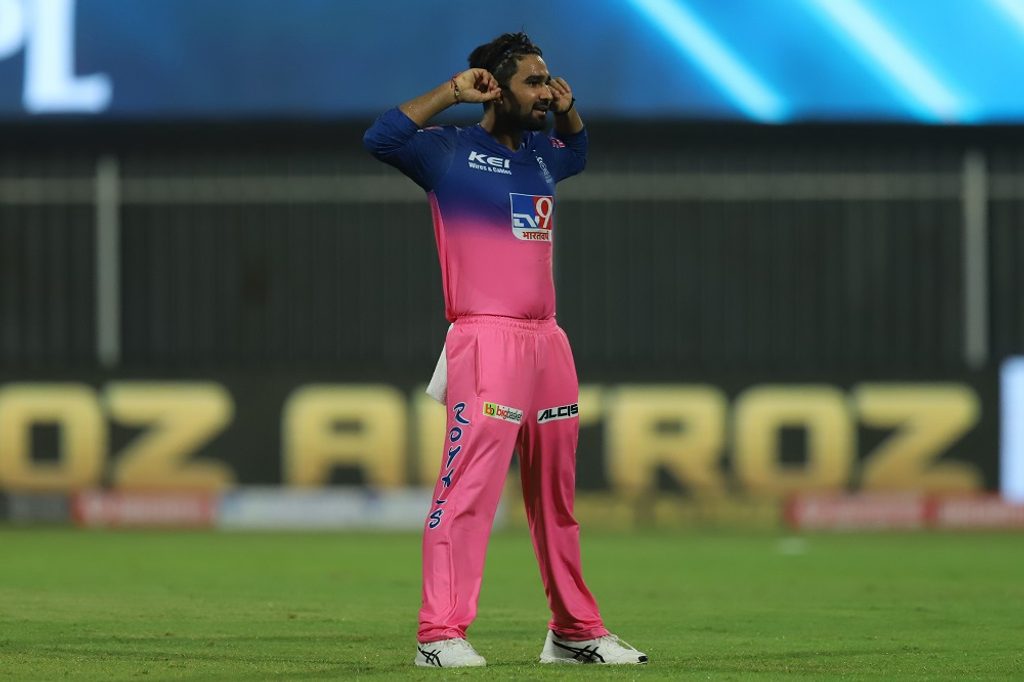 Curran threatened to take the game away from us, as he struck two massive sixes off Tewatia. However, our stylish leggie didn't lose heart. He out-smarted Curran by continuing to toss the ball, having him stumped by Samson's quick glovework. IPL debutant, Gaikwad took a leaf out of Sam's book, by stepping out too early. The Tewatia-Samson combo worked again, as the duo got 2 in 2 for the Royals. Tewatia wasn't shy to bring out his Memphis celebrations.
Gopal & Tewatia paired up to bowl a couple of tight overs, not giving anything easy to du Plessis and Jadhav. The latter broke free momentarily when he took Gopal for three back-to-back boundaries. After another couple of quiet overs, Curran got rid of Jadhav. As we approached the final 5, du Plessis cut loose.
Final 5
Faf broke free in the 17th over, as he lofted Unadkat for 3 sixes. He didn't stop there, as he took Curran also to the stands. Dhoni was a mere spectator all this while, until Archer bowled a sharp bouncer to the Protea batsman. He edged it through to Samson who had his fourth victim of the night.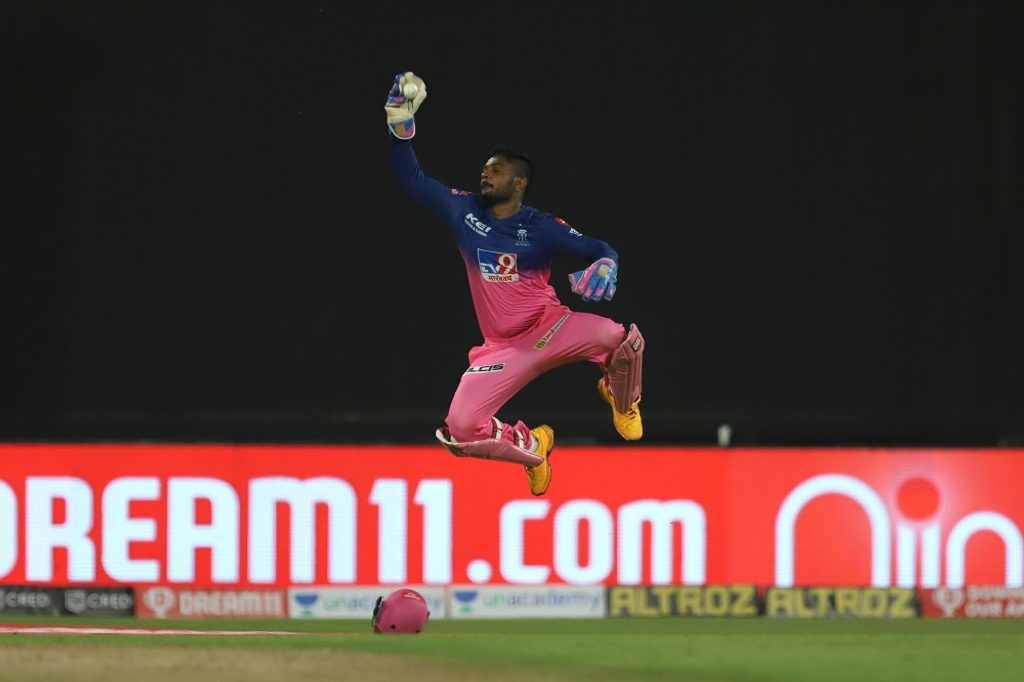 CSK needed 38 runs off the final over, bowled by Curran. Dhoni finally let loose as he hit three sixes in a row to show his brute force and power. However, Curran kept his cool and didn't concede any extras, keeping them out of the game. In the end we secured our opening game by 16 runs.
Sanju Samson won the Man of the Match award. Surprisingly, he didn't feel it was an easy wicket to bat on. "The pitch was slow, it wasn't easy to hit the ball. I just looked for the right balls and hit through the line. I have worked a lot on my power-hitting and there's much more for me to do."
To begin the game by ticking all three departments is a huge plus for Rajasthan Royals. There was fire-power with the bat, skill with the ball in testing, dewy conditions and the fielding was very sharp. The team will be punped up after this comfortable win against CSK. Our next game is against Kings XI Punjab in Dubai, on 27th September. It's a Halla Bol start from the Rajasthan Royals!