Rajasthan Royals' uphill climb to towards the Playoffs spot begins. The first obstacle in their path is Royals Challengers Bangalore, who are in a comfortable position in the top 4. With 6 games remaining, a loss would hurt more than some of the previous ones. We are currently on 6 points, and going by previous seasons, 16 points usually seal a spot for teams in the Playoffs. We need 5 wins of our 6 games to secure those many points. The time for us to begin the climb is now.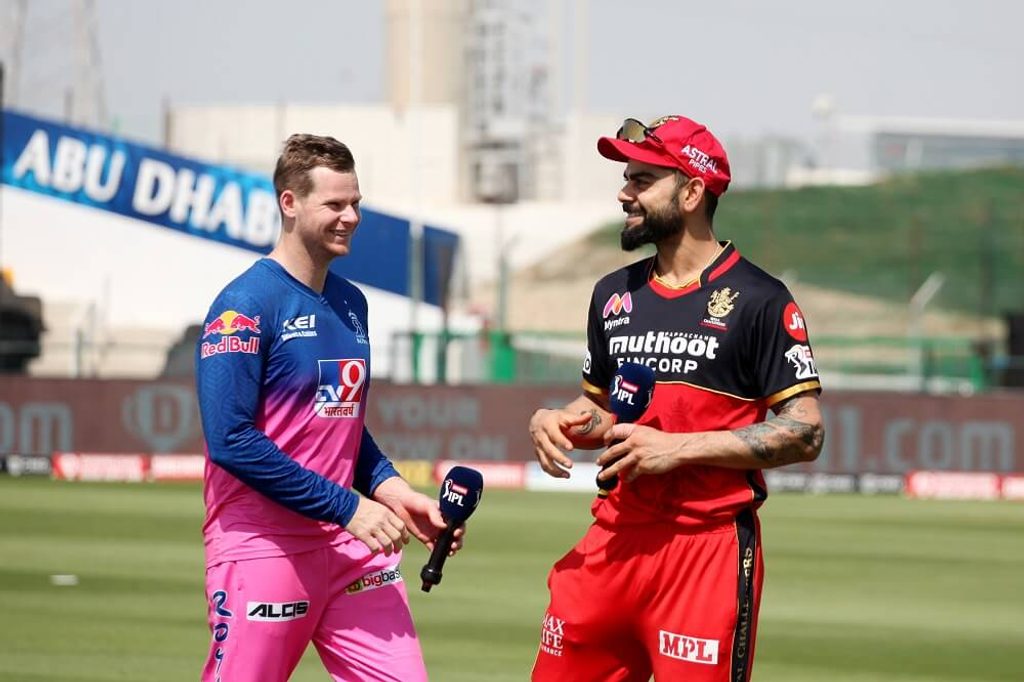 Plot:
Both Rajasthan Royals & RCB lost their previous games. The Royals lost to the Capitals from a winning position in Dubai, while RCB lost to Punjab in the final over in Sharjah. When these two teams met last, the RCB bowlers were all over the Royals batting order, restricting them to 154. Devdutt Padikkal & Virat Kohli put together a clinical chase to keep their winning run going.
Consistency seems to be the hole to plug in the Royals ship. The only consistent performer for Rajasthan Royals this season has been Jofra Archer. He has bowled with steam and has picked up wickets in almost each of his spells. He has 12 wickets to his name, while the next best for RR are the 5 wickets each by Gopal & Tewatia, the two premium spinners in the team. The addition of Kartik Tyagi has aided the bowling, and the unit has done a decent job in their past few games. The much-celebrated top-order is yet to follow suit though, and if they have to put together a string of victories, they have to fire soon.
During RCB's loss to KXIP, we saw Kohli make some bizarre decisions. Kohli will look to come back sharper when he faces us. The RCB team looks well-balanced. They have variety in their bowling attack and their top order has been firing more often than not. If our bowlers could take quick wickets in the Powerplay, we could leave RCB tottering, exposing their lower middle-order early in the game. Our batsmen will have to play with skill against the likes of Chahal & Sundar who have given away very few runs this season.
Stage:
Dubai International Stadium
This will be the Royals' third consecutive game in Dubai. We won the first one and lost the second. One learning from both these games is that we need to maintain partnerships while batting, as the pitches have gotten slower. A new batsman will take a few balls before he can get going in Dubai. It is vital for set batsmen to make their runs count more than ever. While pacers may look to dig the ball into the dry surface, spinners could slow down their speeds and put more revs on the ball to extract grip & turn.
Acts:
Jos Buttler vs Chris Morris
Buttler is someone who isn't shy of playing risky & innovative strokes to the fastest bowlers in the world. He smashed a six and two fours off scoops against Nortje before being bowled in our last game. Against Chris Morris, Jos has strike rate of over 150 and has never been dismissed, so far. We could witness another sparkling start to the Royals' innings.
Jofra Archer vs Aaron Finch
The duo has faced off several times in international as well as T20 competitions around the world. The battle is pretty even too. In 83 balls, Finch has taken Archer for 109 runs and has been dismissed thrice. Finch has been known to leave a gap between his bat & pad early on, and Jofra's in-dipper that Shaw was a victim of, could be a good weapon against the Australian.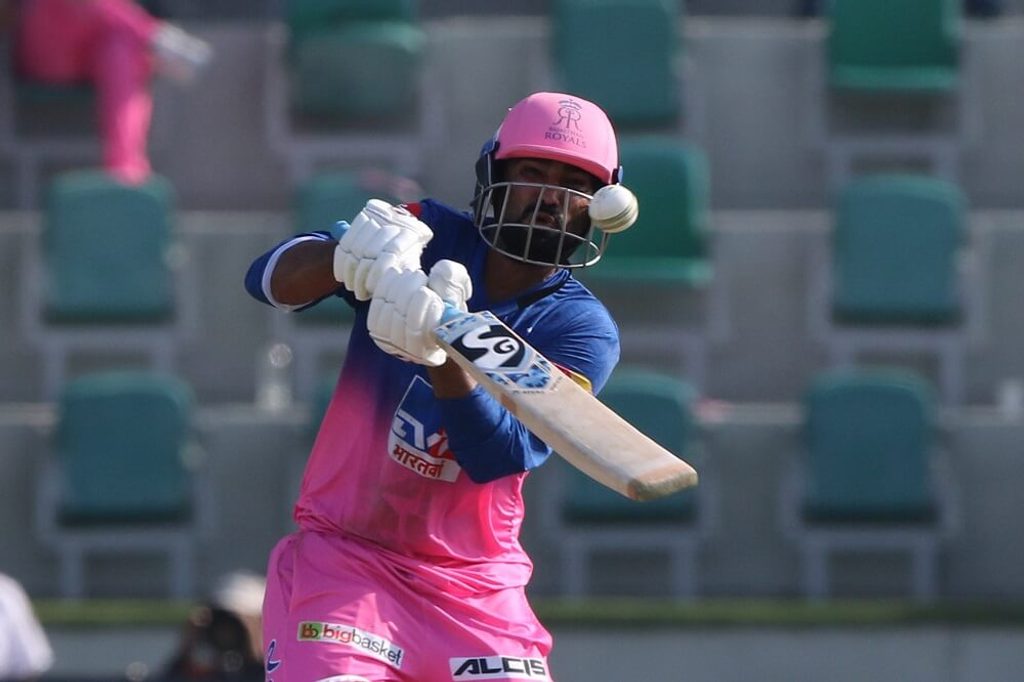 Rahul Tewatia vs Nitin Saini
We know that Tewatia is not worried about short, pacey deliveries coming at him. He loves to swat them away over square leg. Saini got a taste of some of Tewatia's hitting in our previous encounter. If the two happen to face each other in the death overs, we could be in for a rollicking contest – sharp pace vs clean hitting.
The Royals have relied on individual brilliance with the bat, so far, to take them over the line. If they need to win consistently, the batting unit will have to come together, stitch some partnerships and take more responsibility. The bowlers have been hitting the right lines and lengths and are used to the surface as well. Another loss could leave the Royals in a position from where they will have to win all the remaining games. An eye will have to be kept on the net run-rate too. Let's get together and take this challenge head-on.