Say hello to the number 1 ranked all-rounder in Test cricket – Ben Stokes. What a phenomenal return this Rajasthan Royals stalwart has had to international cricket after its resumption. First up, he goes on to captain England in Root's absence and puts up a solid all-round performance. He then goes on to bag the Man of the Match award with a stellar display of cautious and belligerent batting and some skilful bowling to help England square the series against the Windies.
Here's a list of records Ben Stokes has owned or broken after the second Test at Manchester.
Only Englishman to score 250+ runs & 2+ wickets in the same Test
That is a jaw-dropping stat right? Ben Stokes is the only English player to have achieved this. His 176 and 78* set the tone for England's victory, while his 3 wickets in the Test sealed his name to quite a prestigious record.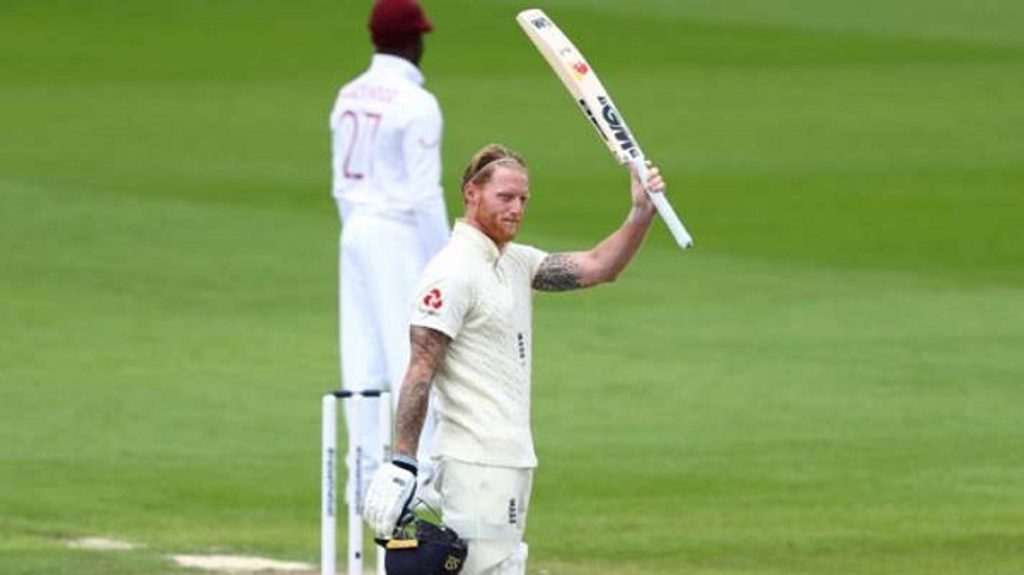 Fastest Test 50 by an England opener
Stokes opened for the first time in Test cricket. And, he made the most of it. We wonder if this will solve England's long-standing dilemma of finding one half of a solid opening pair after Cook's retirement. Stokes smashed his way to 50 off just 36 balls. While it's a slow fifty by T20 standards, he has secured a fine record for himself in his very first attempt. This also happened to be his second fastest Test fifty. The fastest happened to be earlier this year, against South Africa, off 34 balls.
Stokes' slowest Test hundred – 255 balls
Perhaps not a record he'd want to remember, but the knock was splendid. He started off with some caution and kept himself from playing any kind of loose strokes. But, right after he reached the three-figure mark, he upped the ante.
Highest match-aggregate by a Left-handed batsman at Old Trafford
A little-known record, as there are a few right-handed batsmen who have scored more runs than him in a Test at Manchester. One of them happens to be the Rajasthan Royals skipper, Steve Smith. Stokesy surpassed Brian Lara's tally of 232 runs in 1995. The last time a left-handed batsman scored over 250 runs in a match was way back in 2003. Coincidently, in 2003, this feat happened thrice. On two of those 3 occasions, Rajasthan Royals legend, Graeme Smith achieved the milestone.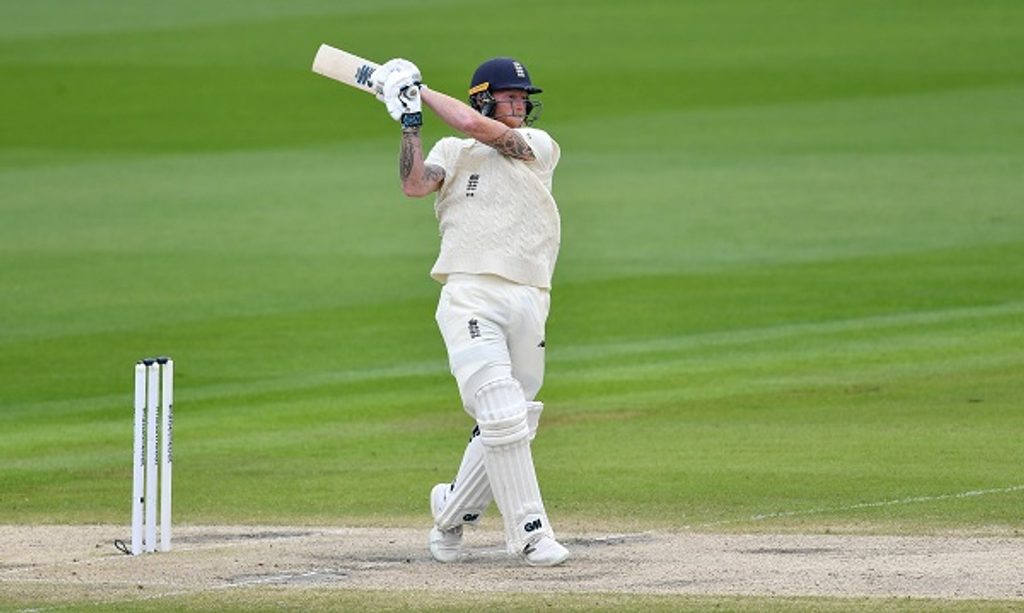 Most sixes in Tests among currently active cricketers
Tim Southee had been enjoying his stay at the top for hitting the most sixes in Tests, among all active Test crickets. It was a matter of time before it would be broken, and our man, Stokesy did it. He's hit 74 n the format, 2 more than former Royals bowler, Southee.
Highest match aggregate by an English batsman vs West Indies in this century
Stokes' aggregate of 254 runs against West Indies is the highest of the century by an England batsman. The previous highest in the 21st century was Cook's 243 on West Indies' last tour to the country in 2017.
Ben Stokes has had a knack of breaking or owning records for nearly 2 years now. It's not just his batting that's working wonders; his bowling has been quite accurate and he has been getting rid of some set, dangerous batsman. Stokes pipped the man on the other side, Jason Holder to the number 1 spot in ICC's Test rankings for top all-rounders. Let's hope he stays there for a long, long time.