In a country where thousands of children aspire to play cricket at the highest level, the game of patience begins at a very early age. You could be immensely talented with bat, ball or both and yet, find it hard to find a place in your state/city team, an IPL franchise or the national squad. Every street or maidan you walk into, you may hear a coach or an observer saying something like "Yeh bohut aage jayega." "Yeh India ke liye khelega." "He/She will definitely make it to an IPL team soon." The truth though – very few players get to play professional cricket as a career for many years. Those who do end up playing at the higher levels, have to continue playing the game of patience. Rahul Tewatia's career has been one characterised by patience and a never-give-up attitude; something the world finally took notice of after the carnage in Sharjah.
Born in a small village called Sihi, in the Faridabad district in Haryana, Tewatia made his First-Class debut in December 2014 for his state, against a strong Karnataka line-up. 7 years on, he has just played 7 Ranji Trophy games & 21 List A matches for Haryana. He was picked by Rajasthan Royals in the 2014 IPL season, a part of which was staged in the UAE. He then went on to play for Kings XI Punjab & Delhi Daredevils/Capitals, before being bought back by the Royals in the last auction.
In the six seasons before this one, Tewatia played just 20 matches, most of them for Delhi. Known to be a utility player, he was used lower down the order, in the hope that he could score a few late boundaries if the middle-order faltered. With the ball, he seldom completed his quota of 4 overs. All through these six seasons, he always gave it whatever he had – securing a highest score of 24 & best figures of 3/18. The best, though was yet to come. It took some spotting by the Rajasthan Royals coaches and self-belief from the man himself to realise his full potential in this season. Enough has been spoken about his jaw-dropping performance against Kings XI Punjab. He made a statement to the world – Tewatia belongs in the big boys' league. We caught up with the man himself for a quick interview.
How did you start off as a child? As a bowler or a batsman?
The first thing I held was a ball. When I started playing cricket, I used to bowl, but I always enjoyed batting.
How did you make it to the Haryana team?
I performed well at the junior levels, U-15s, and joined the National Cricket Academy. During my U-19 days, I attended NCA camps. That is the usual way – perform well at junior levels and get selected in the senior teams.
How did you feel when you were selected to play for the Royals for the first time in 2014?
When I used to watch Shane Warne bowling for Rajasthan Royals, I always felt like I wanted to play for them too. I have loved watching him bowl while I was growing up. I had dreamt about playing for Rajasthan Royals & I'm glad they were my first IPL team.
What are the differences or similarities in the 2014 Royals camp & the current one?
Quite a bit has changed in these 6 years. Everyone's thinking about the game has changed a lot. However, one thing is still the same in Rajasthan Royals – giving chances to youngsters. I think that is the best thing about the IPL, and our team does exactly that, giving confidence and chances to youngsters.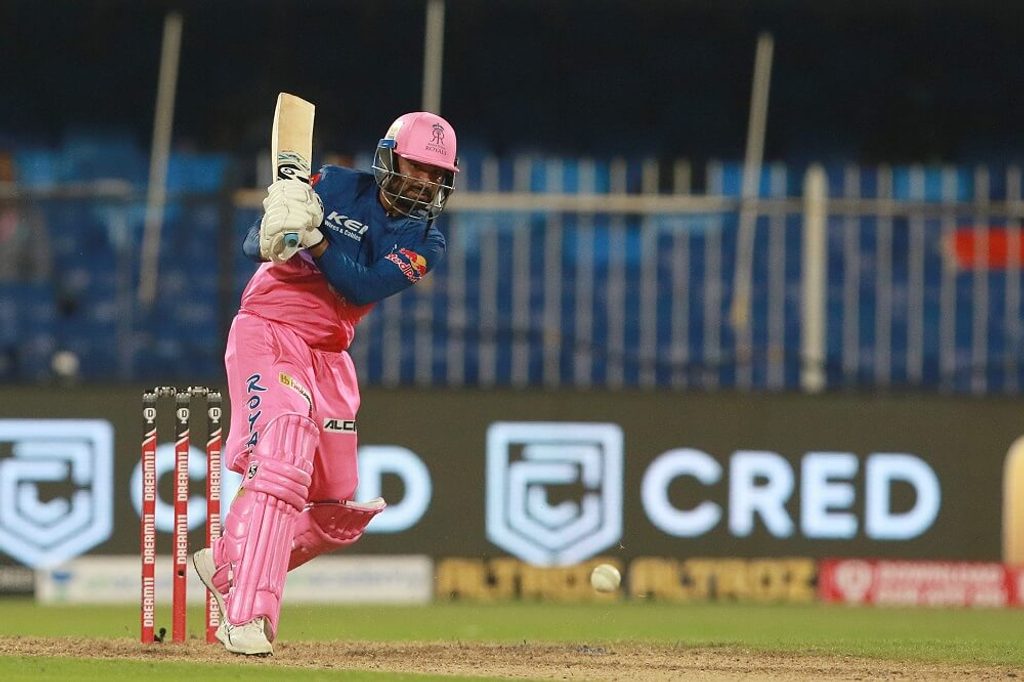 Whose idea was it to make you bat up the order?
This was obviously the management's idea – Macca (McDonald), Zubs (Zubin Bharucha) & our captain, Smudge. I batted well in the practice matches & they told me that you will play a game-changer's role.
Who apart from you hits the most sixes in the nets?
It has to be Sanju. If he plays 10 balls, 9 of them go for sixes. Jos Buttler too! These two hit the most sixes in the nets.
When did you start following Manchester United?
Hockey is the most followed sport in my village. So, there wasn't much craze for football when I was a child. I'd gone to DPS (school) in Rohtak for schooling later. The school had plenty of good footballers, and that is when I started taking to the game. I think it was in 9th grade that I began following Manchester United.
We used to have a common room in the school which had a TV. When United played, I used to request my warden to allow me to watch the game in the common room. I'd quietly go the room and watch all their matches.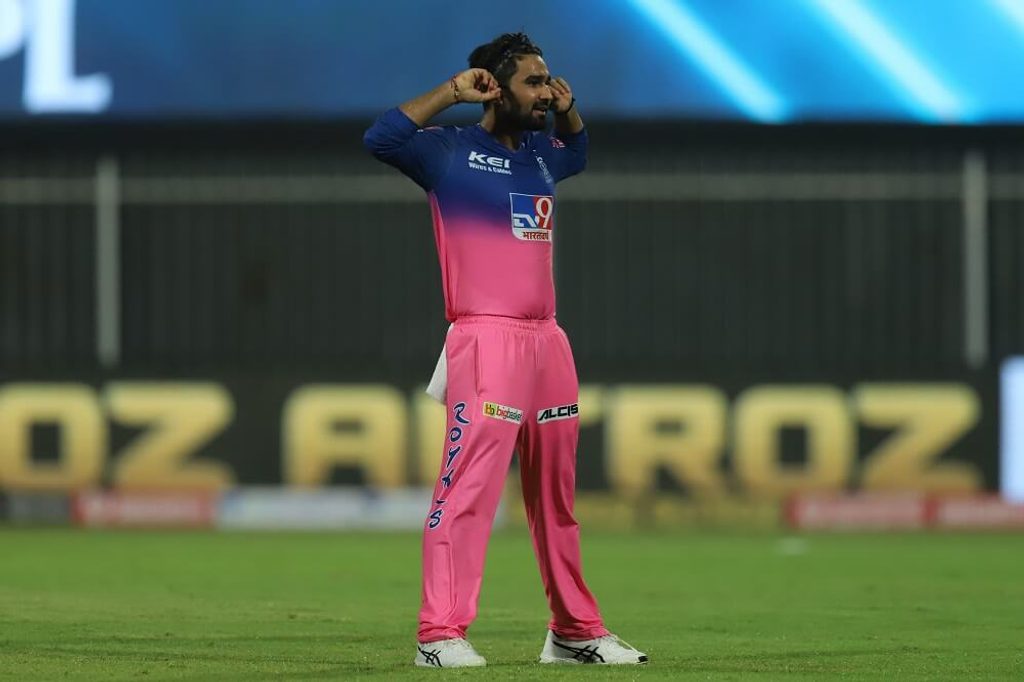 Of all the football celebrations, why the Memphis Depay one?
When Memphis Depay was signed by the team, I used to follow him a lot. I admired the way he worked out and the kind of skills he had. After Ronaldo left United, I felt he was one player who came into the side with such amazing skills. He was great to watch when he played. I also follow him on Instagram & saw plenty of those celebrations and the captions too.
You mentioned that the first 20 balls of your amazing innings, were the worst you ever faced? What was going on your mind before the Cottrell over?
In those 20 balls, I was trying to hit a six or find the boundary. But, I didn't. The target was getting too far from our reach. I thought, if I could get the first one for six, it will be a good start to the over and could get a few more for the team. The aim was always to go for the six after I saw the required run rate.
Yuvraj Singh thanked you on Twitter for missing one ball. How would you respond to that?
I've been following Yuvi-Pa for ages. He is one of my batting idols. After watching him hit sixes effortlessly, I used to try and emulate him when I played street cricket or even at the academy. Watching him tweet about my innings makes me feel very happy. Talking about the record, he had done it in the T20 World Cup. Even if someone does hit six sixes, Yuvi Pa's have to be the best.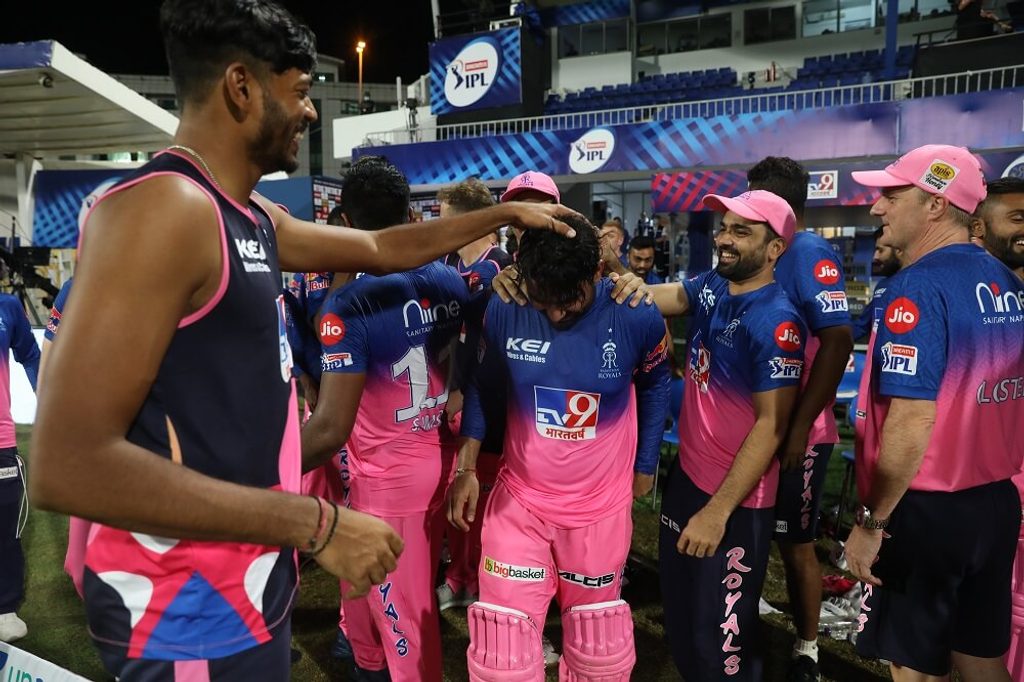 When you got out and walked back in that game, what reception did you receive in the dug-out?
When I got out, the match was all but over. We needed just a few runs to win. I walked in to a standing ovation. I was just thinking of how my innings had started & how it ended. I felt proud as I walked in watching everyone in the dug-out clap for me.
Rahul & Mayank put up a 183-run stand earlier in the game. Do you remember your First-Class debut against Karnataka in which the duo had solid knocks?
Yes, I remember that. It was a star-studded Karnataka side. Manish Pandey, KL Rahul, Mayank, Karun – everyone was playing in that game. I remember, Stuart Binny had got me out.
How did you manage to get a signed Virat Kohli jersey after the RCB game?
Before the match, I had asked Virat for his jersey. He came over and signed the jersey for me. It's a very special feeling for me, as he is a legend of the game. He inspires a lot of people & I'm one of them.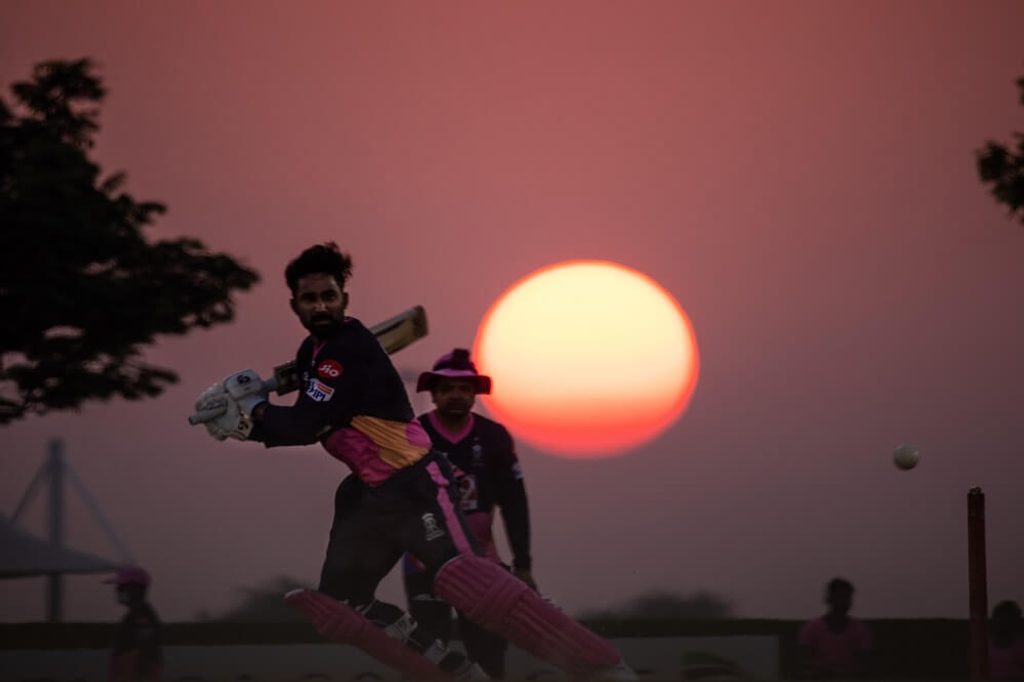 Finally, what are your goals for the coming games and for the team?
The goal is always to perform well for the team to win, no matter what situation or opportunities lie in front of me. Your individual performances are noticed only when the team wins. There's more value for personal goals if the team does well too.
Rahul Tewatia waited for all these years to show what he is made of. Most didn't give him a chance after the kind of start he got on that day. It was an unthinkable redemption story, if ever there was one. Tewatia already has over 100 runs in the season, a first for him in the IPL, and he is the leading wicket-taker for Rajasthan Royals too. For way too many years, he has been a utility all-rounder for all the teams he has played in. Could this be the making of Rahul Tewatia – the lethal all-rounder? We sure hope so!