As the lockdown around most parts of the world continues or gets extended, the interactions between our players and fans keeps increasing in many interesting ways. Through LIVEs, podcasts or webinars on the Rajasthan Royals social media or some content on their own pages, the gap between fans and players seems to be decreasing by each passing day. We are doing our best to keep you entertained and informed at the same time.
Royals Podcast Series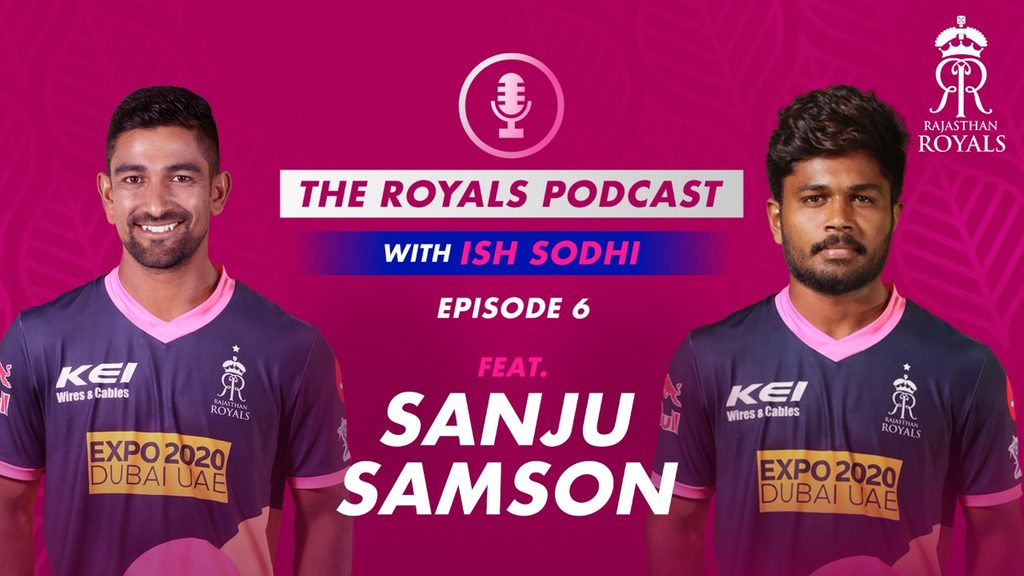 7 episodes of some riveting conversations that covered some fun, a few serious topics and banter as well. Ish Sodhi has been a great host in making all the guests feel comfortable even when they were put on the spot on a few occasions.
Rajasthan Royals' three World Cup winning English boys have all been on the series while our captain, Steve Smith also showed up with an uncharacteristic beard.
Many of our Indian boys also made an appearance. Shreyas Gopal kickstarted the podcast series before Jaydev Unadkat and Sanju Samson made their appearances. Samson and Ish's Punjabi banter is one of the highlights of the series.
Some guest appearances were made by Shelby, Stokesy's puppy and Griff, Archer and Chris Jordan's dog. Watch the best bits of each episode on here. You'll soon see Robin Uthappa & Varun Aaron featuring on the series too.
Royals Thinktank Series
Webinars have taken centre-stage around the world. At Rajasthan Royals, we explored several topics through a series of webinars with some of the finest minds in the team. With Covid-19 pandemic sweeping across India, it was important that we got our Head Physio, John Gloster to start the series by discussing the best practices to stay healthy and fit to boost our immunity.

Steffan Jones and Varun Aaron got together to elaborate on a few technical aspects of fast bowling. Many aspiring quicks would love to increase their pace by a few kilometres, and Steffan's tips could help them get there.
In the third webinar, we touched upon a question that is widely asked "what does an IPL team do during the off-season." Our COO, Jake Lush McCrum and Head Coach, Andrew McDonald busted some of the myths and talked in detail about what how an IPL franchise plans, carries out research and keeps fans engaged throughout the year. This was followed by an intriguing discussion between Batting Coach, Amol Muzumdar and Spin Bowling Coach, Sairaj Bahutule on modern ways of coaching, in the fourth webinar.
Royal Games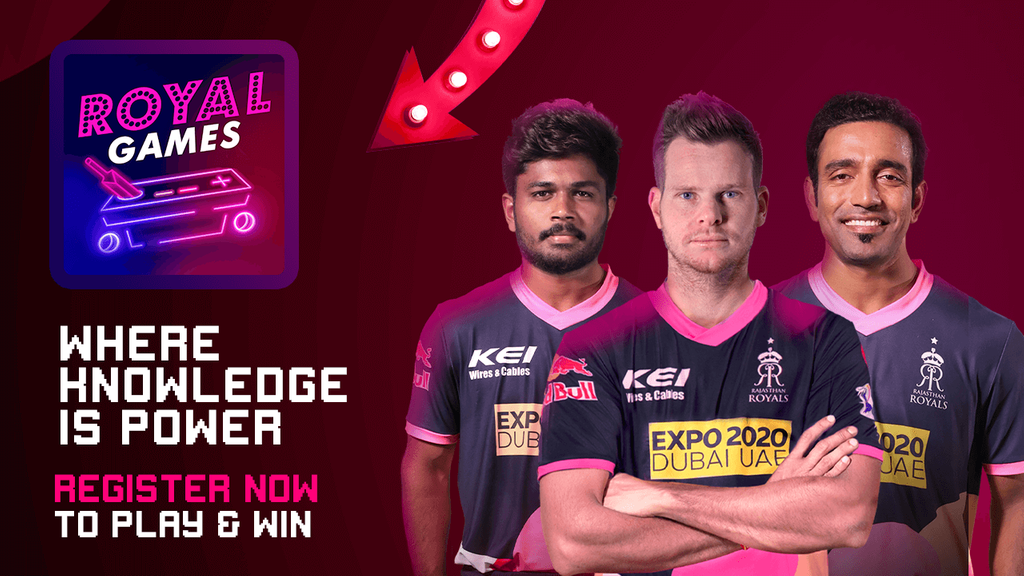 While we ensured that you were informed on some fronts, we thought of bringing some entertainment to you as well. Royal Games, hosted on the Rajasthan Royals website, tests your knowledge and memory on our current and past players and events. Each weekend a new level and a new game is unlocked.
So far, we have had MCQs, Fill in the Royals, Guess the Royals & Crossword. A few more innovative games are planned in the coming weeks. In case, you haven't given this a shot, play Royal Games to collect points and rise on the leaderboard. You could win some cool Royals merchandise if you maintain a high position on there.
Fundraiser Campaign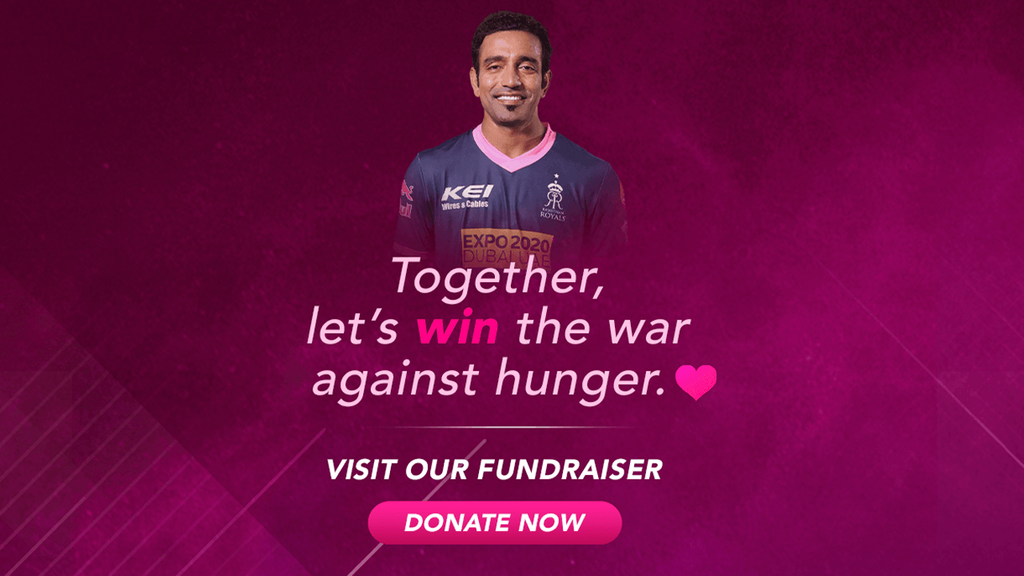 The Covid-19 situation has caused several difficulties for families whose livelihood depends on daily wages. We partnered with Gram Chetna Kendra and Facebook to start a Fundraiser on Rajasthan Royals' Facebook page. Robin Uthappa went LIVE on our page to throw some light on the cause as well.
Your donations are directly sent to Gram Chetna Kendra who convert the proceeds into meals. Several families in Rajasthan have been affected and their aim is to organise over 1 Lakh meals. A contribution by you can mean the world to these families. Donate Now
We have also had some of our players appear on Instagram LIVEs. A couple of our former players also gae guest appearances. Liam Livingstone joined Riyan, Krishnappa Gowtham joined JD, and Prashant Chopra paired up with Manan Vohra. The Royals Family isn't limited to just the current crop of players; we value everyone who has donned the jersey.
We understand that the lockdown can be frustrating and boredom can set in very easily. We are hoping to keep you entertained, informed and bring our players as close to you as possible. Stay home. Stay safe.