After winning yet another toss, Smudge decided to chase against a formidable KKR line-up. Both teams went into the game unchanged, maintaining their last game's winning combination. Archer started things off with a pacey first over, conceding just 1 run. Sunil Narine was struggling against the short of a length bowling yet again in the tournament, while Shubman Gill looked his usual graceful self. Just when Narine was cutting loose, Unadkat unleashed one of his classy slower-ones that beat Narine all ends up, castling him. The Powerplay yielded 42 runs for KKR.
Gill & Nitish Rana tried to dominate the Royals spinners, but it didn't last too long. Tewatia came on to bowl the 10th over and rewarded Smith's decision with the wicket of Rana, who mistimed one to Parag at long off. The Knights sent Andre Russell up the order to build on the decent foundation their top order had built. That prompted Smudge to bring back our strike bowler. Archer for his second spell. He instantly took the important wicket of Gill, who got a leading edge off a shortlsh delivery. Archer got under the ball and caught the ball safely.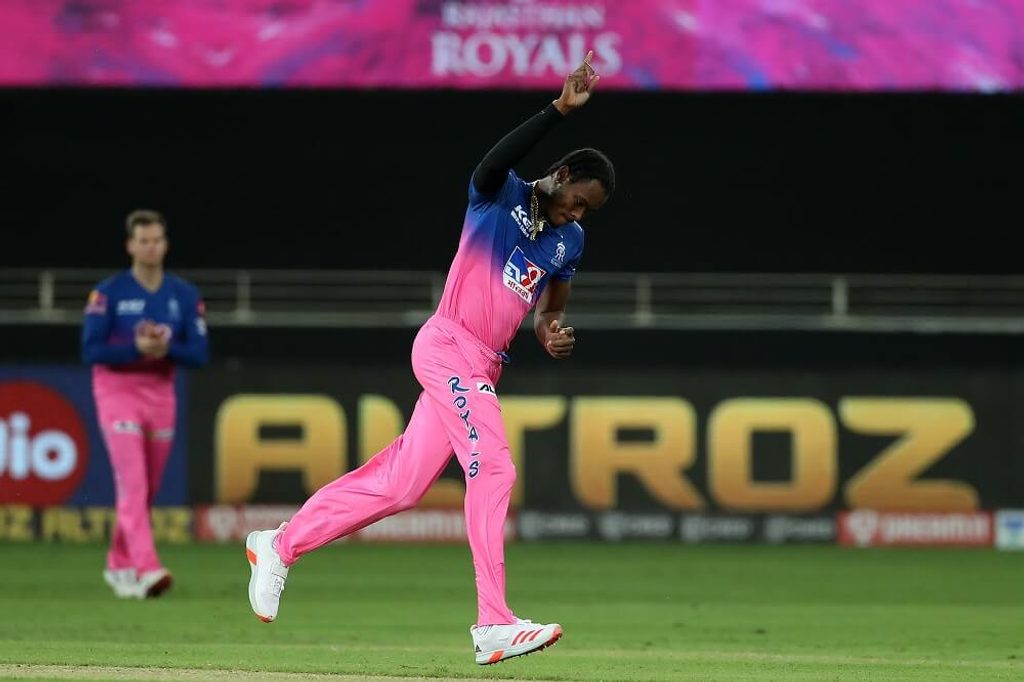 Russell picked up a couple of maximums off Gopal's final over. Shreyas nearly got the man caught at deep point, as he bowled one wide outside off. The ball dropped just short of the sweeper there. Archer was kept on for one more over, and this time he sent back the KKR skipper with a jaffa outside off. The ball jumped off the deck and took the outside edge on the way to Buttler.
Rajpoot got the big fish, Russell, in the 15th over. He bowled to a plan – full and well outside off. The first time he tried that in the over, turned out to be a wide – but he stuck to his guns. The second attempt got Russell reaching out and slicing the ball up to deep backward point, where Unadkat swooped across and caught the ball well. The timing of the wicket couldn't have been better.
Morgan and Cummins got together, but took some time before they could find the boundary. It was Archer who copped a four and a six in his last over. He finished with fabulous figures of 2/18 in the game. Curran kept on bowling his cutters with changes in length. He found success when Cummins pulled a ball to deep square leg, only to find an air-borne Samson, latching on to the smashed ball. Samson landed awkwardly and hit his head on the turf, but the ball was safely clasped in his hands. The boundaries were hard to find for the KKR batsmen, as Morgan swung his bat at pretty much everything. KKR finished with 174 on the board.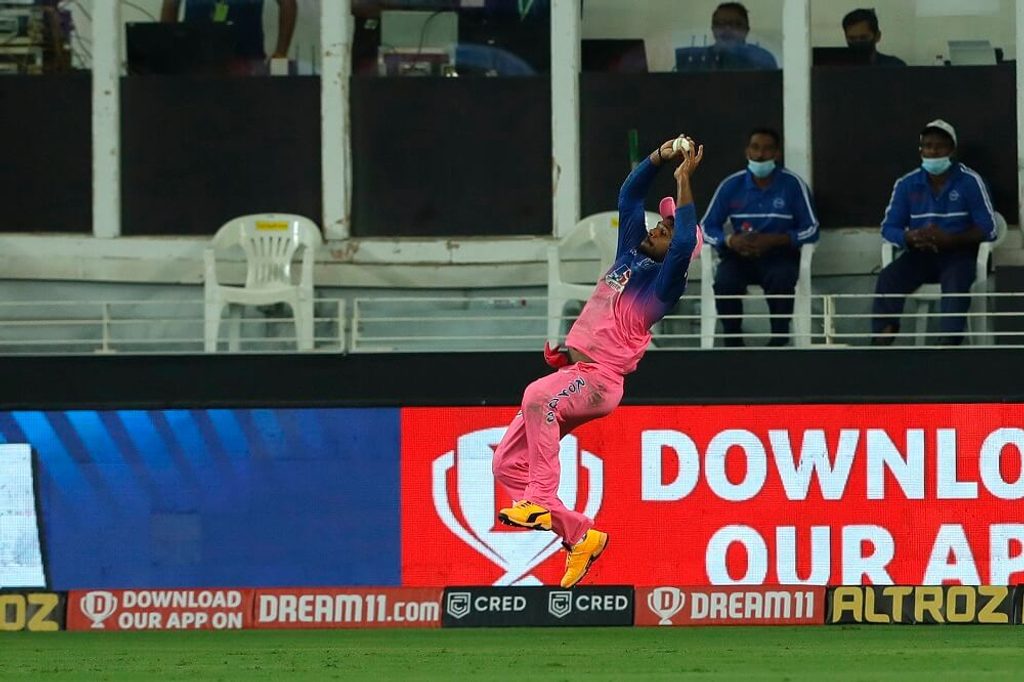 Smith & Buttler strode out yet again for the Rajasthan Royals to score almost 50 runs fewer than what we did in Sharjah on Sunday. Buttler gave Narine the treatment, as he charged down and smoked the ball over deep mid-wicket. However, our skipper, fell to a quick Cummins delivery, as he looked to heave the ball into the leg side. The ball kissed the inside edge on its way to Karthik.
Samson came out and struck a boundary off the first ball he faced, a gentle flick to the fine leg fence. Buttler then played one of his signature scoops off Cummins for a gorgeous six to fine leg. As the duo appeared to settle in, Samson miscued a short-arm pull to Narine at mid-wicket.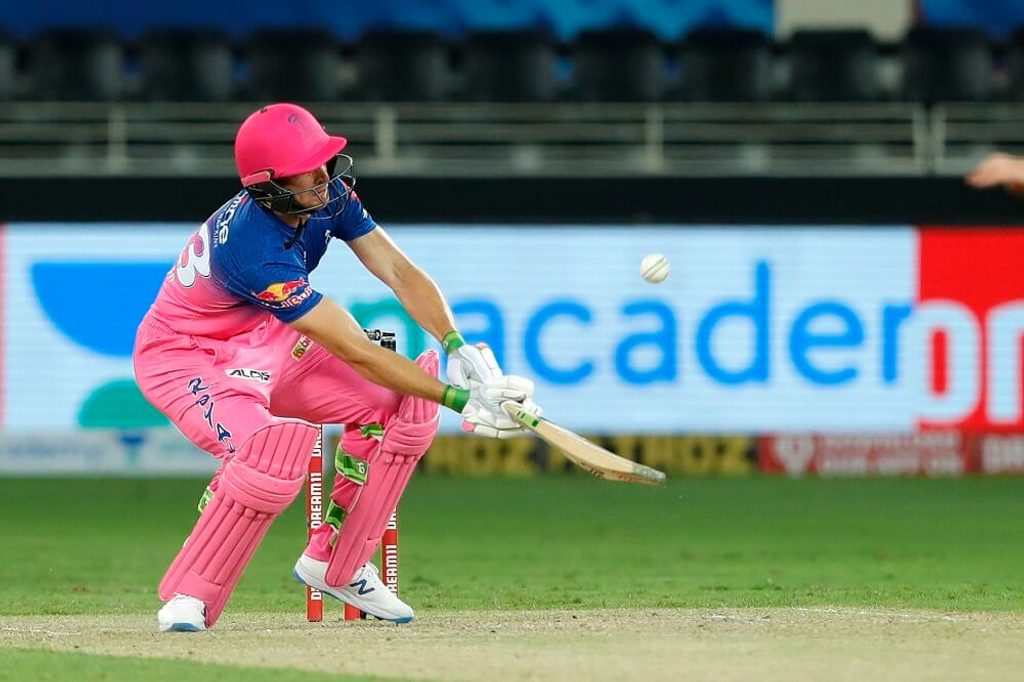 Uthappa joined Buttler, to face his former IPL team. Just as Buttler was making the most of his start, he got a thick outside edge, trying to cut Mavi, and finding the short third man fielder. He had to depart on 21 and that had us at 39/3.
Things didn't improve much as Kamlesh Nagarkoti got rid of Uthappa and Parag in the same over. Uthappa pulled one of the middle, straight to the fielder at deep square leg. Riyan, cracked a cut shot to Gill at backward point. His U-19 World Cup winning team-mate, got his fingers just about under the ball to take a fine catch. Both batsmen walked off in disbelief after middling the ball into the fielders' hands. Tewatia & Curran were brought together in what turned into a monumental task. Tewatia hit a fine six off Nagarkoti, but was bowled by Chakravarthy. Gopal hung in there with Curran for a while, before perishing to Narine, trying to pull off a reverse sweep.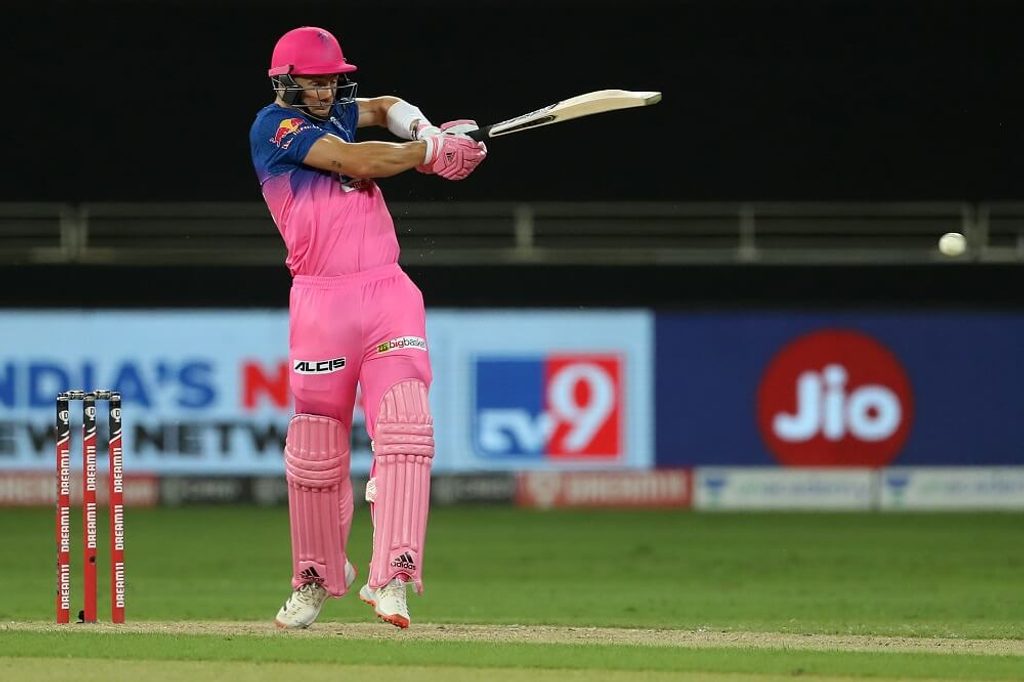 Archer gave Rajasthan Royals a glimmer of hope as he hit a huge six off Varun, but departed two balls later. Tom Curran waged a lone battle at one end, picking up a few consolation boundaries and sixes in the last 2 overs. He spoiled Narine's figures by belting him for three sixes in the 19th over, getting to a well-deserved 50. Curran finished on 54, as Rajasthan Royals finished on 137/9.
At one point in the chase, we were struggling to get to 100, but we believe in fighting right till the last ball. Curran kept a cool head, fully aware of the net run rate factor and carries his bat through till the end. We fell short of the target by 38 runs, minimising the damage to our net run rate. We will learn from the misses from this game, put it behind us and come back stronger when we face Royal Challengers Bangalore on Saturday.