A hardly known name becomes a star overnight. This is a story the Vivo Indian Premier League (IPL) has scripted a few times in its 14-year history. We witnessed one such tale of a star being born unfold on the 12th of April - that of Rajasthan Royals's Chetan Sakariya. The 23-year-old left-arm quick announced himself on the scene by picking up three wickets and taking a stunning catch on IPL debut. His figures stood at 3/31 in four overs. The economy of 7.75 would be considered decent in any T20 game. But when the innings total of the opposition, in this case the Punjab Kings, read 221, these were particularly impressive numbers.
What sets apart Sakariya's story from others are the circumstances in which it unfolded. Chetan came into his debut season faced with personal hardships and was handed the cap straight away. He was not replacing an injured senior in the middle of the season. He was featuring in the Rajasthan Royals' first game of IPL 2021 and bowled our very first over, a clear indication of how impressed he had left the coaching and leadership group at the Royals in the first few days itself. He instantly left a mark on many of the on-air commentators too, who watched in awe as he swung the ball both ways. Chetan later revealed that he had the backing of captain Sanju Samson and Director of Cricket Kumar Sangakkara to bowl the deliveries that he wanted to. "I was nervous when I stepped on to the ground, but Sanju bhaiya gave me the confidence to do what I know the best," Chetan said when asked how he was feeling before bowling his first over.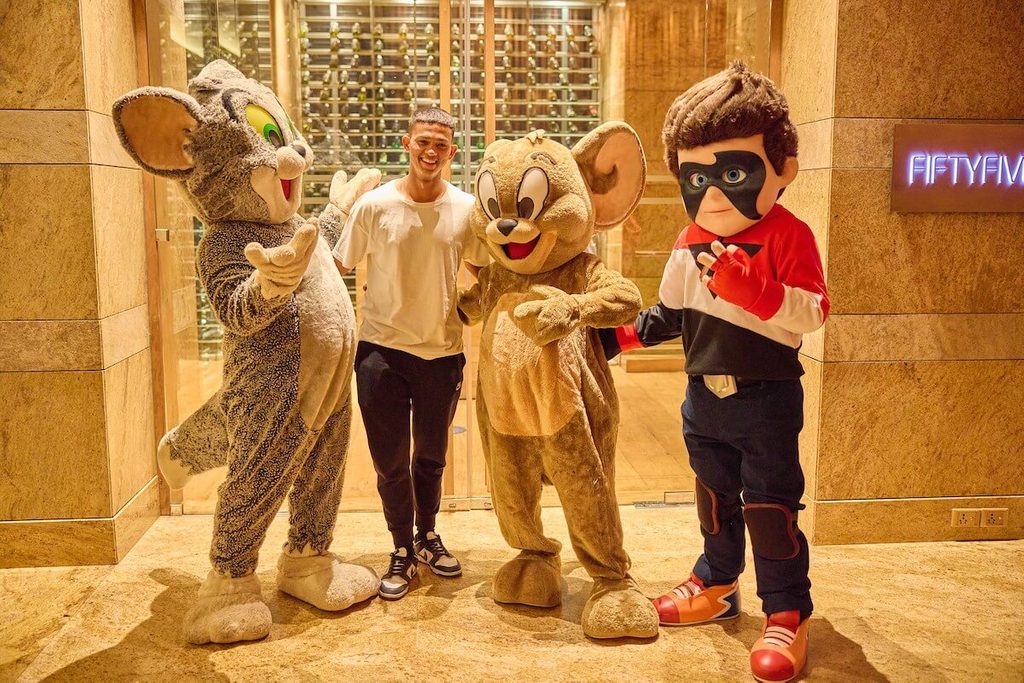 It's not hard to imagine how overwhelming an experience coming into the IPL must be for a youngster. But Chetan showed what a rookie can do straight away if seeded into a friendly environment. "When I first came here, I was a little nervous about how I would mingle with the group and if I would be able to talk because there are some big international names in the team. But everyone approached me themselves and helped me open up. I have now become friends with everyone." The Saurashtra boy is now at home at the Royals.
Sakariya's debut haul not just took social media by storm but also earned him adulation from within the cricketing fraternity. "I got messages from Cheteshwar bhai (Pujara) and Ravichandran Ashwin to congratulate me. Later KL bhaiya (KL Rahul) and Rishabh bhaiya (Pant) also praised my performance. It feels very good," he recounted with delight in his voice. But make no mistake, Chetan is not the one to let up after an impressive first showing. "I want to bowl according to the team's requirement, whenever I get the chance. I don't want to get stuck to one role, like bowling with the new ball. This is my goal, to keep executing different variations and being ready for any situation the team needs me to bowl in," the quick has clear aims set for himself.
We are very excited to see how this young pacer goes in the rest of the season. Not just us, the eyes of the entire cricketing world would be on him. The performance on his debut and against Delhi Capitals, and his attitude towards his game suggest that a stellar career awaits him. For now, we thought why not find out a little more about Chetan Sakariya, and what better way to do it than sending down some quick, swinging questions his way:
Your favourite street food?
Ganthiya
Tea or coffee, or both?
Neither. I prefer energy drinks and juices.
Favourite part of workout?
Power training.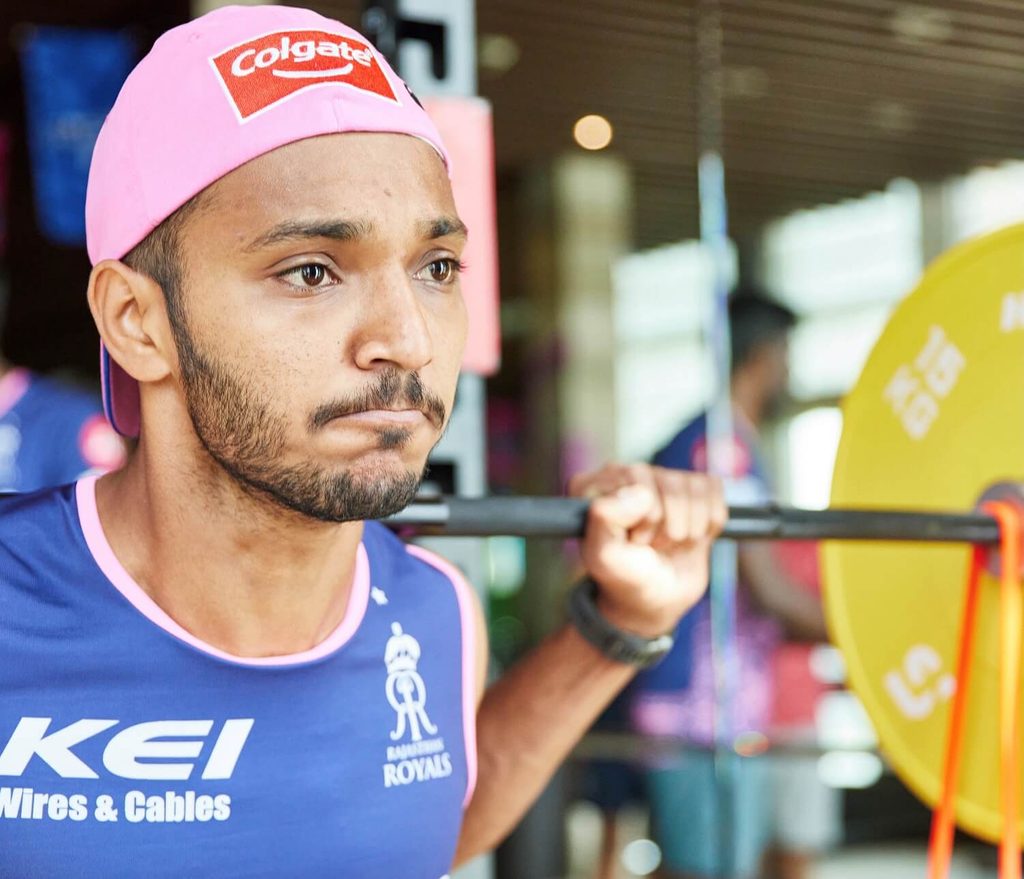 What do you like to do in your free time?
I play games on my mobile or iPad. Clash of Clans is my favourite.
Do you have any nicknames?
Some people call me Chetu or Chetla. Sanju bhaiya (Samson) has a new one almost every day for me. He callsme Saka or Saki in a fun way.
A sport apart from cricket you love to play or watch?
I watch basketball and Formula 1 sometimes.
Favourite movie & actor?
I like superhero movies a lot. I'm a huge fan of the Avengers, especially Black Panther. Akshay Kumar is my favourite actor.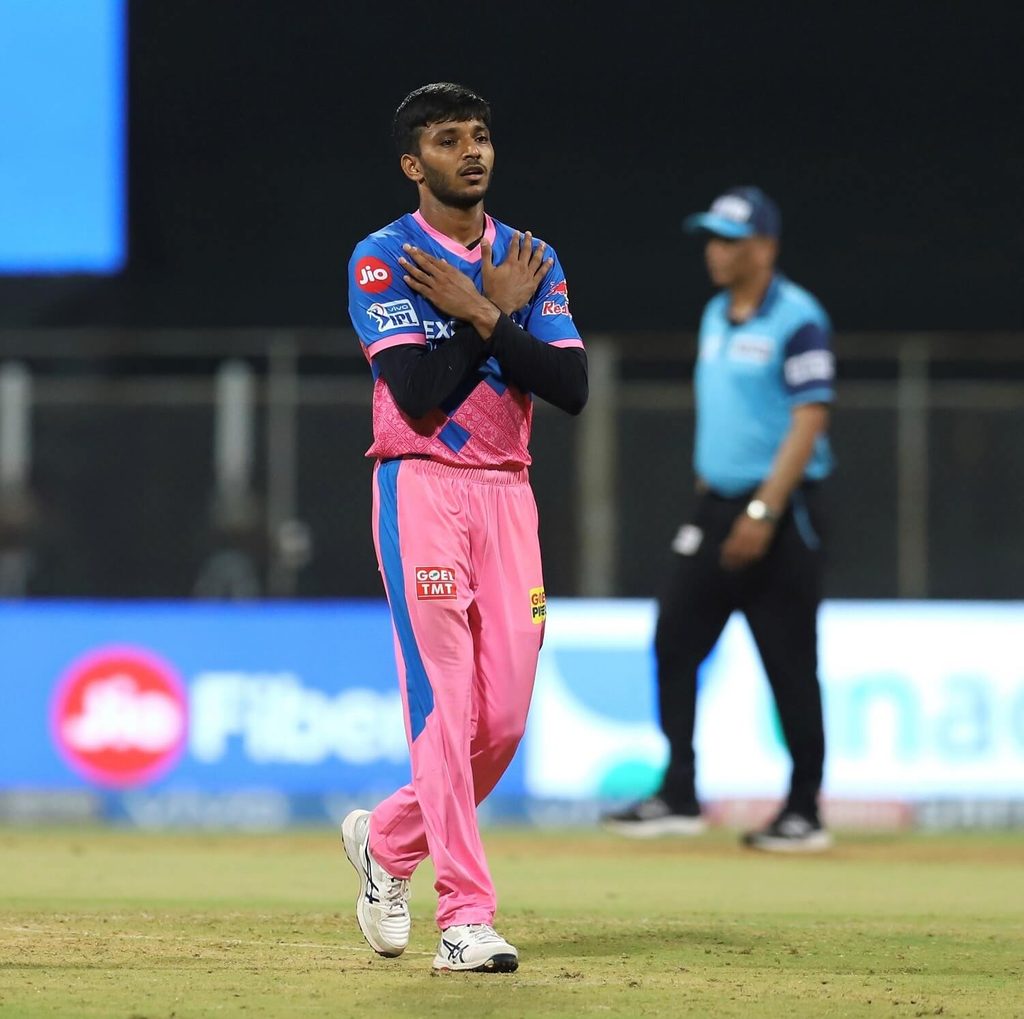 The one song you can listen to, on repeat?
Whenever I have a match, I listen to Arijit Singh's 'Azaadi Ke Liye' from The Forgotten Army.
Your childhood cricketing idol?
Yuvraj Singh
One batter you would like to take the wicket of?
I have been wanting to take Prithvi Shaw's wicket because he has taken me for runs whenever we have played against each other.
Proudest moment of your life?
When I became a Ranji Trophy champion (with Saurashtra in 2019-20).
Your favourite Royals teammate so far?
My bond with JD bhaiya (Jaydev Unadkat) is very old. Here, I have got close to Shivam bhaiya (Shivam Dube) and Akash (Singh).