It's the 2021 Vivo Indian Premier League final and Rajasthan Royals are one last step away from getting their hands on their second title. One cannot help but look back at the way Sanju Samson captained the team, for the first time in his IPL career. The whole team worked as a well-oiled unit in the league stage, and marched to the Playoffs, before they stormed into the final.
Knock-Knock, Knock-Knock – "please write the preview for Rajasthan Royals' first game of the 2021 IPL."
Back from what could be the near future, it's a pleasant evening in Mumbai. Kumar Sangakkara's smooth voice can be heard; words of motivation echoing around the empty stands of the Wankhede Stadium. Sanju Samson, who prefers to be a quiet captain, can also be heard spurring the boys up in words of Hindi, English and the occasional Punjabi. The mood in the Rajasthan Royals camp couldn't be more upbeat on the eve of our first game of the season.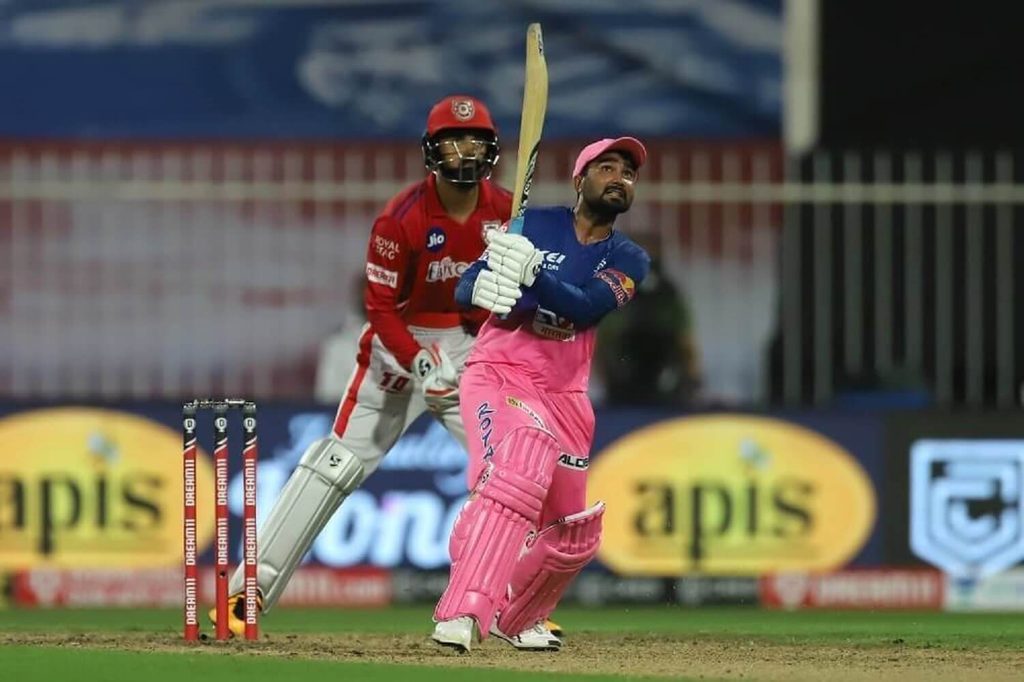 Punjab Kings are our opponents, and some of our performances, not long ago, had left them tormented, for the lack of a better word. We have had changes in leadership and they have been re-christened in the lead up to this season. There are some familiar faces from the previous season and some new ones too. Whatever the past, this is a fresh season and the battle looks evenly matched, although we would like to believe that the scale tilts slightly in our favour.
Eyes on:
The Wankhede could feel like a warzone with missiles in the form of balls flying all around. There are supremely effortless six-hitters in both camps. Be it our skipper, Sanju Samson, Buttler, Tewatia or Gayle, Pooran and KL – they can clear the longest of fences with ease.
While your eyes may be fixated on the flying ball, don't forget to look out for towels and a glistening outfield. Dew can be a friend or an enemy, depending what side of the pitch you have most of your players. MS Dhoni felt that the 7:30 PM start gives a slight advantage to the side bowling first, especially in the first half-hour, when there's very little to no dew. So, keep your eyes on the toss as well.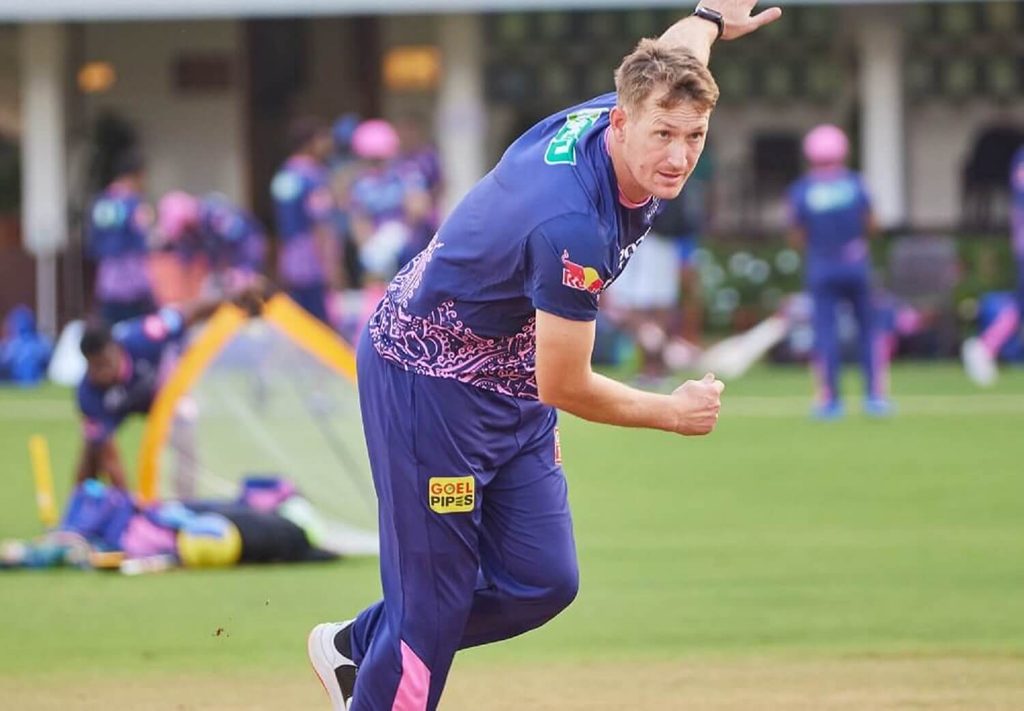 Chris Morris will have huge boots to fill in Archer's absence. We know he's an amazing bowler at the death, but it will be interesting to watch how he goes about his business in the Powerplay.
Sanju's captaincy! It's his first game, and knowing the person he is, pressure is not something that will get to him, even in his new role. He is cool, calm and composed. But, we can't wait to see his smart cricketing brain work its magic. And don't we all love wicketkeeper-captains anyway!
Key Battles
Samson vs Shami
We know how Samson's eyes light up when he sees spin, but he has been quite severe on Mohammed Shami too. He has smashed him at a strike-rate of over 200 so far in the IPL. Will Samson be watchful against the bowler, who is returning from an injury lay-off?
Chris vs Chris
We're talking about Morris' jaw-dropping numbers against the Universe Boss. They have faced off quite a lot over the years and Gayle has been kept absolutely quiet. While he has scored 50 runs against Tipo, they have come off 54 balls, a strike-rate of under 100. Morris has also dismissed him thrice. How many of you are excited to watch this contest?
Gopal vs KL Rahul
What happens when two Bangalore boys go at loggerheads? They just smile and get along with it silly; don't get any violent, Indranagar ka Gunda thoughts in your mind, now. The duo's duals have been nothing short of mutual respect. Gopal has been unable to get KL's wicket, while the star batsman has only scored at a strike-rate of 100 in all meetings.
Without doubt, we want the season to get off to a winning start with some Tewatia and Samson-like performances once again, maybe. Okay, enough about Tewatia & Samson – we will take a less fancy victory too. Rajasthan Royals & Punjab Kings have entertained fans with some riveting contests over the last few years and don't expect anything less this time around. Be positive about the Wankhede playing host to a run-fest and us scoring 2 runs more than our opponents, if not a few more – not 1, because we don't want a Super Over. Sit back, relax and download the Royals app to play Royals Housie & Predictor Game while you watch the boys play. A little birdie tells us that you can win cool Rajasthan Royals merchandise along with some GoPros. Halla Bol!