All through the pandemic, South Africa has had some of the most stringent lockdown rules for its citizens. One of the new overseas recruits for Rajasthan Royals, David Miller couldn't train much & played just one competitive game during the last 5 months or so; the innovative 3-team match. Apart from that, cricket training was pretty sparse. After joining the Royals, Miller had to stay in his room for 6 days as part of Dream XI IPL's quarantine protocols.
The Protea kept himself fit during quarantine with a lot of training drills. On some days, his mornings got underway with a healthy shake. He also got on a couple of zoom calls to stay in touch with his family and friends back home. One thing you'd notice about Miller's room, is the constant music playing. He reckons his room is quite messy, but we'd beg to differ. Guess what he calls the washroom – the magic room.
Miller loves his eggs and bacon for breakfast, with a touch of strawberries and blueberries – that's quite an interesting combination. His exercise routine consists of about 100 push-ups, hopping onto the bicycle, nearly 40 squats & a form of leg raises to name a few. He brings in his bat and ball as well through some well-paced keepy-ups. You can't keep a batsman without his bat for long, can you? You can watch his quarantine vlog to get a closer look at his routine.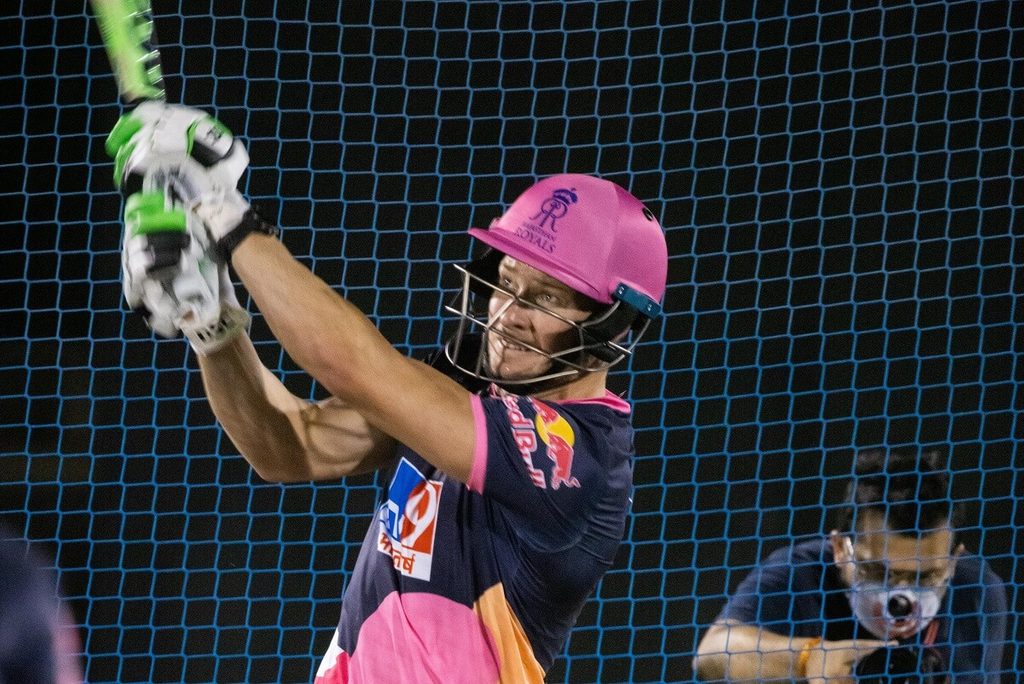 Once the 6-day quarantine was over, Miller was keen to join the rest of the Rajasthan Royals team at training. He had a magnificent first day, training at the ICC Academy in Dubai. "It was obviously good to be back. It's been 4 to 4-and-a-half months since I really got stuck into training. Skills-wise, I've tried to stay really fit and strong during this period. The first day was really great, to be hitting the ball as sweetly as I did."
Miller's mind was in a good space as well while he batted. "I was really free of a lot of things and from some amount of stress as well. I was moving well. I think, often when you don't train or haven't hit balls for a long time, you search for certain things; you push at the ball, your hands and feet aren't moving as well as you expect them to. So, I just got slightly off the mark."
Getting into the right positions and maintaining the right balance was key for Miller on Day 1. "I was trying to get into the right position. I was looking to get my hands and my head moving in the same direction, and things went pretty well."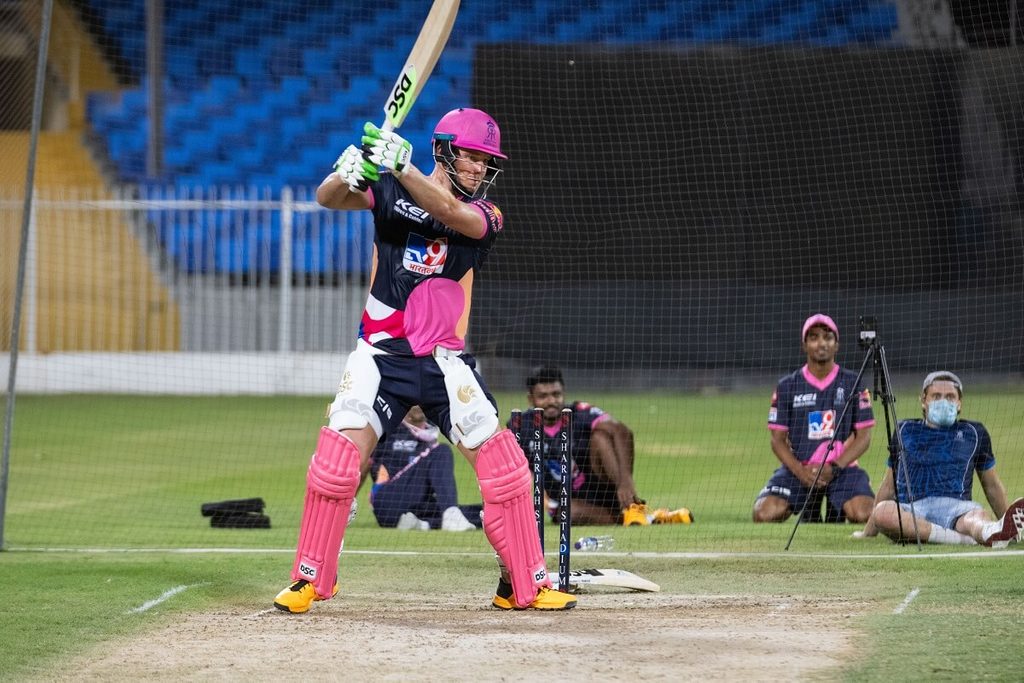 On his second day of training, Rajasthan Royals travelled to Sharjah. The team had trained previously at the venue, a few days ago while Miller was in the hotel. "We did a bit of range-hitting out in the middle against the spinners. I think I tried to hit the ball too hard on the second day. I felt I was moving nicely once again. Overall, I think the first two days went really well." We shadowed him during his first day at training, and you'd love to watch a few balls disappear off his bat.
The Protea is looking forward to the next few days as well. "During the coming days, I've got a few things I'm looking to work on; basically, getting into stronger positions, playing the ball late & making sure that my feet are moving quickly."
Miller has been getting a lot of assistance from the Royals batting coach, Amol Muzumdar, and head coach, Andrew McDonald. "I've been working alongside AM (Amol) & Andrew McDonald. It's my first time working with him in a team environment. I've obviously known him from before, but it's the first time together. I'm pretty excited with what's the prospect of this year. I think the guys are in a good space and we are looking forward to seeing the overseas guys come in the next two weeks, I think."
David Miller is getting back into his groove and that is pleasing for everyone at Rajasthan Royals. The power and timing he possesses can derail any bowling attack in the world. He has kickstarted his training by sticking to the basics, which is always the right thing to do after a lengthy break from the game. Very soon, we will get to watch more of 'If it's in the V, it's in the tree' and 'If it's in the arc, it's out of the park'.